News: This editorial is a look back at some of Nintendo's successes and failures over the years and talks about why they are important to the industry.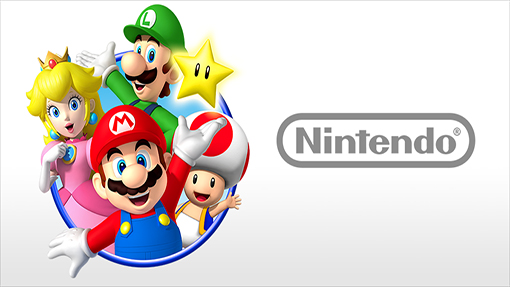 The big Nintendo Switch presentation took place a few days ago and was met with a mixed reaction. Some enjoyed the whole thing and were very happy with what they saw. Some people really hated it and thought it was an overall poor showing. Then there were those who disliked the presentation itself but liked the games that were either shown or at least mentioned. For me personally I'm more in that third group. The presentation was really rough and the translator seemed to be struggling quite a bit which made it hard for things to come across to an English speaking audience. It would have been much better if Nintendo held an event in North America as well, especially since they had flown out a bunch of journalists to New York anyways. That way they could have catered their presentation to each audience and overall everything would have flowed much more smoothly.

My conversations with people over the last few days have also been mixed. I pre-ordered a Switch at Best Buy right away because I like the concept and I like the potential. I have been waiting for literally years to play The Legend of Zelda: Breath of the Wild so as soon as that was confirmed as a day one launch title I immediately put my pre-order in. It is true that Zelda is available on the Wii U as well but the better version is going to be on the Switch. Plus I wouldn't buy a PS4 console, for example, and then play the PS3 version of a game. That makes no sense to me but to each their own.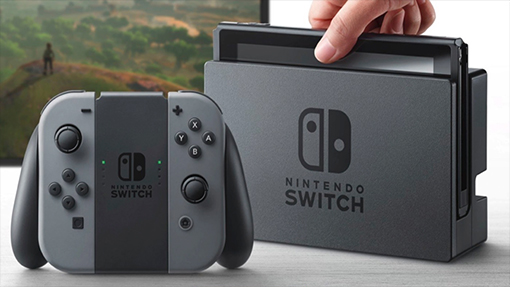 During some of these conversations some people have expressed that they want Nintendo to leave the hardware market and strictly focus on making games. While that sounds good on the surface it would be a dark, dark day in the industry if that ever comes to fruition. That isn't because PlayStation and Xbox gamers would be able to play The Legend of Zelda with Microsoft or Sony's machine. It would be because Nintendo leaving the hardware market would leave a creative void in the industry that I don't think anyone else can fill.
When Nintendo releases a new piece of hardware they are always trying to innovate and change things up. I'm not talking about from a power perspective but more from a conceptual point of view and how things are done. They have done this since the 1980s when they were one of the primary factors that saved the gaming industry. If Nintendo had not done that, who knows what we would all be doing. Would this site even exist? Would IGN, Kinda Funny or Giant Bomb exist? If the industry was still around it would undoubtedly look different. That isn't to say there haven't been missteps along the way. There have been times where Nintendo has fallen flat on their face when trying something new. There have also been times where Nintendo tried something and became a huge success in the industry. I'm happy to showcase examples of both to illustrate how vital Nintendo has been to our favorite hobby and to the careers of the people within the gaming industry.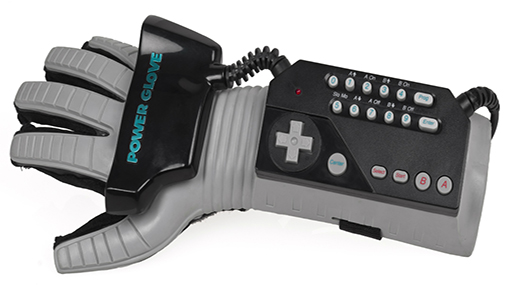 Back in the 1980s Nintendo released the Nintendo Entertainment System in North America. This is when popular franchises such as The Legend of Zelda, Mario and Metroid were born, among others. Nintendo had this idea for motion control even back then and in 1989 released the Power Glove in North America. The Power Glove was a great concept. I remember trying to play Rad Racer with it on and it would work somewhat, some of the time. It was even featured in the movie "The Wizard" which was essentially a big commercial for Super Mario Bros. 3 but on their way to California the protagonists in the movie came across Lucas Barton who owned the Power Glove and showed off his skills on the aforementioned Rad Racer. Of course it worked pretty well in the movie, despite it not working nearly as well in real life. It was clearly a concept that was ahead of its time though and the technology didn't really exist then to make it work the way everyone imagined. It was an instance of Nintendo trying to innovate and try something new but they ended up falling on their face.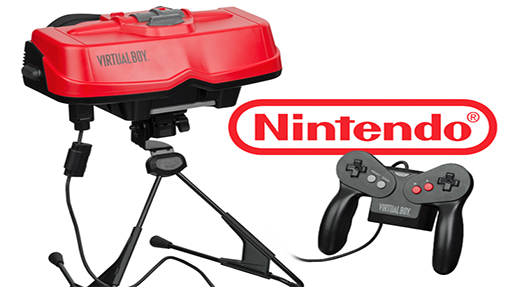 Another idea that Nintendo had was the Virtual Boy. This was Nintendo thinking about virtual reality in the 90s but it suffered the same fate as the Power Glove. It was a neat concept but was way ahead of its time and didn't work all that well. The technology didn't really exist at that time to make it work properly and there were stories of people getting headaches after playing it due to the red and black that was used when you played something like Mario's Tennis, Red Alarm and more. The product ended up bombing pretty quickly and I don't recall ever seeing one in person (other than a demo unit) at my local Toys R Us or other gaming stores. That isn't to say they weren't there, I just don't remember ever seeing them. It was another instance of Nintendo trying to innovate and change things but falling flat on their face in the process.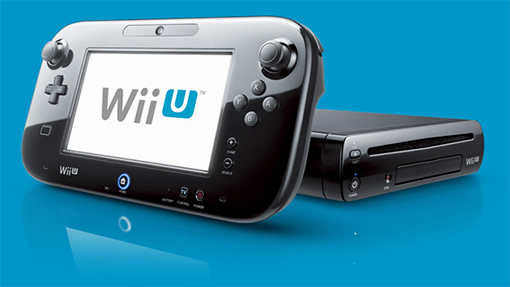 Another example of this happened much more recently with the Wii U console. Unlike the Power Glove and the Virtual Boy the Wii U did work and worked pretty well. It had some great games on it plus thanks to Virtual Console you could get some of the all time classics. I think I have close to every Zelda released (sans the Panasonic Zelda titles) sitting on my Wii U and that is awesome. With all of that said the Wii U was a huge commercial failure. Most people either simply didn't care or they didn't know the Wii U existed due to a nonexistent marketing campaign for it. It also didn't have releases nearly as often as their competitors. It turned into a chicken and the egg scenario where some third party publishers didn't want to put their game on the Wii U because it wasn't selling very well but it wasn't selling very well because those third party publishers wouldn't put their games on the console and if they did it tended to be a watered down version of what you could get elsewhere. There are a variety of opinions about the Wii U but the indisputable fact is that it was a commercial failure. Nintendo tried to change some things up from the ultra successful Wii and ultimately fell flat on their face.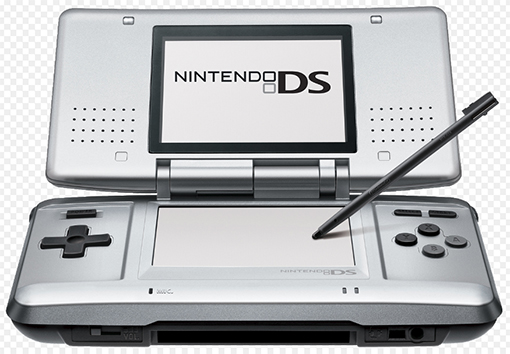 With those three examples mentioned we now need to turn our attention to some of the big successes that Nintendo has had. We can start with the Nintendo DS. When the DS was first revealed people laughed at Nintendo and proclaimed they were well on their way to going out of business. This was completely different than any other gaming handheld we had ever seen and there was a group of people that thought it would be dead on arrival. Then later when the PSP showed up from Sony people thought it would obliterate the DS. As history tells us the exact opposite happened. The first DS unit was released in North America on November 21, 2004. Not only did Nintendo take a chance with the DS but it hit a grand slam with it. The DS became incredibly popular and is one of the best selling pieces of gaming hardware in the history of the industry. It gave us some great games that we could play on the go such as Super Mario 64, Meteos, Kingdom Hearts 358/2 Days, The World Ends With You, The Legend of Zelda: Phantom Hourglass and much more. It allowed us to take some of our favorite franchises and play it away from home whether that was at work, at school or wherever and it is one of the concepts that the Nintendo Switch is based around. The above comments also just address the original DS unit as well. It doesn't take into account the fact that the DS line is still alive and well today with the 3DS, although there are questions about how it will fare alongside the Switch.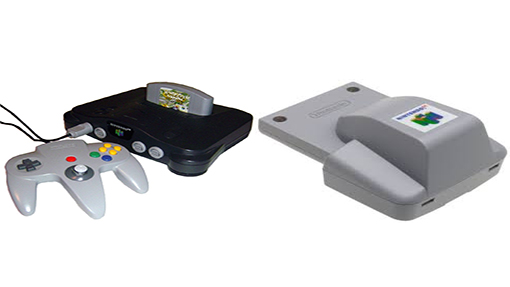 Next we'll go back a bit to the Nintendo 64 and when Nintendo innovated with the analog stick. None of the other consoles on the market had it but it wasn't long until their competition released a new controller with analog sticks. This was a new idea that Nintendo had and they decided to try their luck. Not only was this a huge success but it set a standard for the industry where now almost every controller has analog sticks to use and it has become the default in a lot of instances. Playing a first person shooter, for example, is much better using an analog stick then it is using the d-pad.
Another idea that Nintendo had was that the controller should rumble to try and add some more immersion when you are playing a game. No other console on the market had anything like this so Nintendo released the Rumble Pack as an accessory for the Nintendo 64 to see what would happen and how the market would react. This was another instance where it was a huge success and it was something else that became an industry standard. Now most controllers have some form of rumble in them (except for the early PlayStation 3 controllers). Microsoft even has rumble triggers on the Xbox One controllers for games like Forza so you can "feel" the different terrain you are driving on whether it is pavement or a dirt road or whatever. It was another instance of Nintendo trying something different and thinking outside of the box and this time it worked and was a huge success.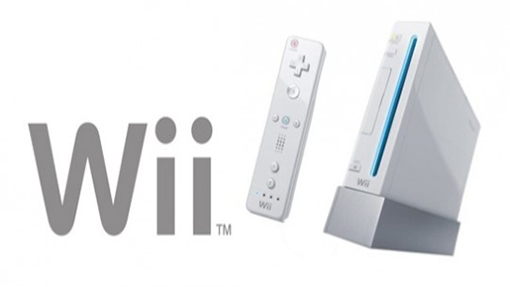 The next example happened much more recently and is the Wii console. This was vastly different than any console we had ever seen. It introduced motion control to the mainstream population by packing it into a home console. It spawned games like Wii Sports and Super Mario Galaxy and a plethora of other titles. Not all of the games that came out were good but it captured the imagination of a large group of people who never really considered picking up a console in the past and it was near impossible to find one on store shelves for the first two years. The Wii ended up selling over 100 million units (source:
Wikipedia
) and was a huge financial success for Nintendo. The meaningful releases slowed as we got further into the Wii's lifespan which was a disappointment but there is no denying how Nintendo revolutionized the industry once again. It was such a success that their competition took notice and wanted to jump in. Microsoft went a slightly different route with Kinect and Sony released their own motion controllers with the PlayStation Move. These are the same PlayStation Move controllers that are used today in some PlayStation VR games on the PlayStation 4. This was a huge gamble for Nintendo being so vastly different than their competition and changing things up so drastically but it turned into a huge success.
Nintendo has been a vital part of the gaming industry. They are one of the only companies that takes risks. I absolutely love my Xbox One and PS4 and play them a lot but they are very safe consoles. The Xbox One and PS4 are very similar machines and they don't differ all that much from their predecessors except for some power upgrades and a few other things. Microsoft tried to take some risks with the Xbox One but was lambasted so badly online that they changed their mind and went the safe route. If Nintendo was to suddenly exit the hardware market then we would have a creative void that I don't see how anyone else could fill. Despite what some may think it is far too early to say what will happen with the Switch. It is once again a departure from what you normally see with a console. Will Nintendo fall flat on their face? Will Nintendo have another hit on their hands with the Switch? It is way too early to say either way and it is going to be a long time before we get an answer to those questions.