News: Nintendo has released some new games onto the eShop and have put other games on sale to save you some money.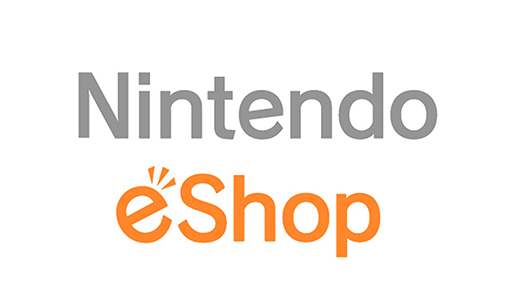 New games are now available now on the Nintendo eShop according to Nintendo. Three new items are available on the 3DS eShop along with a new title hitting the Wii U Virtual Console and some sales taking place. The new content that is available on the eShop includes the following:

Nintendo 3DS


Dragon Quest VIII: Journey of the Cursed King - Uncover the story of the Cursed King as you save the world from a twisted magician in this genre-defining role-playing game. Across the vast world you'll wage turn-based battles against more than 250 monsters designed by artist Akira Toriyama. This updated classic also includes new dungeons, bosses, items, quests, scenes and a new possible ending.


Punch Club - Punch Club is a boxing tycoon management game with multiple branching storylines. Your goal is clear, but how you get there depends on whether you want to legitimately climb the rankings, or take the more ridiculous, shady route.


Poochy & Yoshi's Woolly World - Demo Version - Before the Poochy & Yoshi's Woolly World game launches for the Nintendo 3DS family of systems on Feb. 3, try it out with this free demo. Download it now to experience the beautifully handcrafted world and clever side-scrolling action.


Virtual Console on Wii U


Star Fox 64 - The Lylat system has been invaded! In this Nintendo 64 classic, take control of the Arwing and skim over the surface of an alien sea, weave through the concrete canyons of a futuristic metropolis or dodge planetoids the size of mountains. Complete 15 missions on your way to the final showdown on planet Venom. It's up to Fox McCloud and his team of space mercenaries to save the galaxy from the clutches of the evil Andross.


Nintendo eShop Sales


January Digital Deals - You can now save on select digital games for the Nintendo 3DS and Wii U systems and My Nintendo members can get extra bonus savings on eligible titles. This sale runs until January 25 at 8:59 a.m. PT.

Some of the titles in this sale include: Splatoon, Mario Party 10, Donkey Kong Country Returns, Shantae: Risky's Revenge - Director's Cut, Severed, Rayman Legends and much more. You can check out the sale for yourself by clicking here.

What do you think about the new content on the eShop? Will you pick up any of those games? Will you partake in the current sale? Tell us what you think below.