Reviews: Sega has given us a fantastic story to experience with Yakuza 0 whether you are new to the franchise or a returning fan.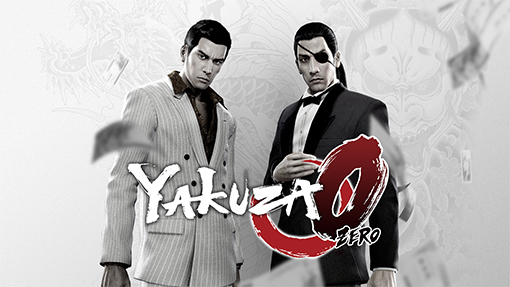 If you haven't heard much about the Yakuza franchise or don't have any experience with the games it isn't your fault as they haven't really made much of a splash in North America. That might change though with Yakuza 0, the new game from Sega for the PS4. Well, new, for the Americas anyways as this game was released in Japan quite a while ago. It is a prequel for the series so even if you have played the other games this is an origin story for both Kazuma Kiryu and Goro Majima. Fans of the franchise will be happy to hear that Majima plays a pretty big role in this title and you actually get to play as him for a good part of it. The Yakuza series is set in Japan in the 1980s and that comes with everything you might expect. There are garish lights all over the place, VHS tapes are still in style and there are clubs you can visit to talk with women on the phone to try and build a rapport with with the ultimate goal of getting to meet them and take them out. Yakuza 0 is a wild ride and it is one that hopefully a lot of people jump on.
Yakuza 0 opens with with Kazuma Kiryu doing a job for someone. He needs to get some money back that is owed to his employer and he is going to beat it out of his target if necessary. Things almost immediately go haywire though and you quickly find out that things aren't what they seem. I don't want to spoil any story elements for anyone so I won't give away any more details but the story of Yakuza 0 is full of twists and turn that continually left me wanting to play the next chapter to see what would happen next. You play as Kiryu during the opening segments of the game and then switch over to Majima and then you go back and forth as the overall story progresses. Going through the story I found Majima to be my favorite and overall a really interesting character. He is a very deep and complex character and is continually plagued by an internal struggle of wanting to get back something he has lost but at the same time he always seems to be willing to help out someone in need and can be a really good guy at times. It is fascinating watching him go back and forth between the two...almost like leading a double life at times.
Fans of the franchise know what to expect but for those of you who are new to the Yakuza series you can expect a wide range of activities to keep you busy. In addition to the main story that is going on there are a bunch of different substories for you to complete. Most of these are optional but they help you to get a clearer picture of everything that is going on in the town as opposed to just the stuff you are directly involved in. These substories all vary greatly in what you need to do as well ranging from helping some poor guy who is injuring himself running errands for a woman he has fallen for to buying a kid a magazine to helping an undercover reporter write a story about a gun dealer and much more. Outside of those substories you can go bowling, go to a batting cage, bust a move at the disco club, go to an arcade and play games like Out Run and Space Harrier, go perform some karaoke and much more. As you make progress in the story new activities will begin to open up as well. If you are someone who is a completionist and you want to try and get 100% completion you are going to be kept busy for quite a while with over 80 minigames, 27 substores, 99 items to complete for your business and much more.
The combat system in Yakuza 0 is generally brawl based, meaning it is up close and personal as you are fighting guys on the street. Both Kiryu and Majima have different fighting styles that you can purchase abilities for as you get further into the game and earn money. My favorite style has to be the Slugger style that Majima uses. With this style you have a baseball bat and you can lay waste to enemies using it. You'll learn different tricks from different masters as you play the game but the enemies will also begin to get tougher as well so you'll have to try and adapt your tactics when you notice an increase in the difficulty. Simply put the battle styles that each guy possesses can be broken down into balance, power and speed.
Yakuza 0 also features many different abilities that you can purchase to help augment your character's strength, get more health and generally just become more of a badass. You will want to update accordingly as you go through the game so that you can handle the more difficult enemies and situations that the game throws at you. Additionally there will be some characters that you can learn new moves from in the game but they won't help you out unless you have "trained" your skills appropriately by purchasing new abilities. Fortunately money is plentiful in Yakuza 0 as some abilities can cost one hundred million yen and there is even a trophy for spending one billion yen. You can earn money by simply fighting against enemies in the street or by gambling, investing in some businesses or running a club. You will also gain a partnership eventually where you can send out agents to find new gear and parts that will allow new weapons and items to be built.
Yakuza 0 is a great title and a fantastic entry point for newcomers to the franchise. If you are a Yakuza veteran you should enjoy discovering the origin stories of both Kazuma Kiryu and Goro Majima. As I said Majima has to be my favorite but Kiryu is definitely an interesting character too and definitely one we get to know better in other Yakuza games. The main story in the game has enough twists and turns to leave you wondering what is going to happen next. If you want to take a break from the story for a bit there is a plethora of activities to engage in whether it is dancing, watching some videos, going on dates, helping people solve their problems through the substories and more. Yakuza 0 is one of the first great games of 2017 and it is definitely something you should check out whether or not you have any previous experience with the franchise.