News: E3 can be a fun event but it can also be really stressful and hectic and hard to make all of your appointments and now it is going to be even worse.



Earlier today it was revealed that E3 is going to allow the public to attend this year. This is really bad news if you are someone there that is actually trying to get work done or get to your appointments on time. It is always crowded and the PR representatives at the show are already overworked and it can be hard at times to get in to see a product, even if you have an appointment. Representatives from Nintendo, for example, are already pulled five different ways at once and now that they are going to have to deal with the general public as well it is going to be complete chaos. It feels like it is a complete cash grab by the ESA at the expense of people there whose job it is to cover the event. If you are a really big outlet like an IGN then this won't really change much. IGN has a nice booth where they have a stage that they can interview developers/publishers on and even if they can't get together during E3 a lot of companies will go to the IGN offices to show their products or invite IGN to future events. Basically their ability to cover a new game or product won't be affected at all, unlike smaller outlets. The ESA hasn't really cared about smaller outlets for a long time though so it isn't much of a surprise.

On the other side of this is the person who has always wanted to attend E3 but never could because they don't have any official affiliation with the gaming industry. For that type of person this probably sounds like an amazing idea, as long as you can get one of the 15,000 tickets. The tickets will go for $150 as an "early bird" special and then once those are gone the price goes up to $250. If you can get that ticket and also be able to afford hotel and travel and everything that goes with that it probably sounds like an amazing story. If I was in that position I would feel the exact same way.

One of the problems comes from the lack of thought the ESA put into this. For starters there are already plenty of public events with all of the different PAX conventions, PSX and many more that take place throughout the year. If they really wanted the public to be at E3 though then there was an easy solution to do this that would allow people to get their work done and still have the public there at the same time. What they should have done is have Tuesday through Thursday be like it always has been. Let that be for media, corporate meetings and everything that takes place at a normal E3 convention. Then on Friday open up the doors to the public and allow people who want to attend to have their day exploring the showroom floor and standing in line to play some of the upcoming games.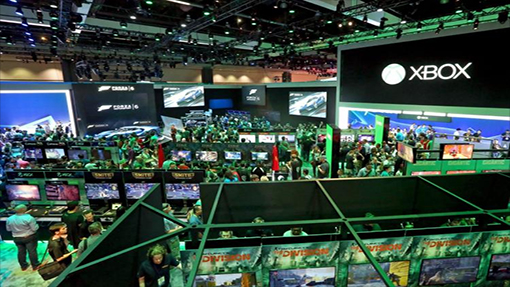 One of the rumors flying around as to why this has happened is the fact that some companies have pulled out of E3. People claim that companies like Activision and EA weren't at E3 last year which isn't true at all. They were at the show, they just didn't have a massive booth on the show floor. I had my annual meetings with Activision in one of the meeting rooms above the show floor where we discussed the new Skylanders, Call of Duty and anything else that needed to be addressed. So the ESA still got money out of them, just perhaps not as much because they didn't have a monster booth on the floor. I remember EA had a similar set-up as well as setting up "EA Play" across the street at L.A. Live so that the public could in fact check out their upcoming titles, along with the press.
It will be interesting to see how this all works out. For those looking to legitimately get work done and make their appointments on time this looks like it could be a nightmare and make an already stressful show even more stressful. For those who have never been able to attend E3 and now will be able to I'm sure this is looked upon as being a great thing. Keep in mind the lines are going to be even longer than usual now too. How will companies respond? E3 isn't a public show and never has been. That is one of the many reasons why PAX took off and became so popular. It was essentially a public version of E3 but with even more stuff to do if you count the tabletop gaming, the bring your own computer setups and more. A testament to their popularity is the fact that there are at least five different PAX events that will take place every year with the recent announcement that PAX Unplugged will be in Philly in November. Besides that there is PAX West, PAX East, PAX South and PAX Australia. So, with that said, there really wasn't a need for E3 to go public. While it is "only" 15,000 tickets going to the public that is going to cause some problems for both smaller outlets and gaming companies alike.