News: You can now relive Niko Belic's journey through Liberty City, as well as the two big expansion packs, now on Xbox One.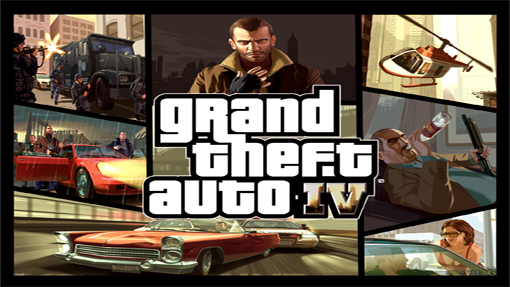 Rockstar has just revealed that Grand Theft Auto IV is now available on Xbox One via backwards compatibility. This includes the base game of Grand Theft Auto IV as well as the two big expansions, The Lost and Damned and The Ballad of Gay Tony. Grand Theft Auto IV features Niko Belic, fresh off the boat from Europe. He has come to Liberty City to try and escape his past. As soon as he gets off the boat he meets his cousin Roman, who has a vision that together they can find fortune in Liberty City. Eventually they go into debt and get dragged into a criminal underworld by a series of shysters, thieves and sociopaths. When that happens they discover that the reality is very different from the dream in Liberty City. In a city that worships money and status, it is heaven for those who have those things and hell for those who don't.

The Lost and the Damned is the first of two big expansion packs for Grand Theft Auto IV. It features Johnny who is a veteran member of The Lost, a notorious biker gang. When Billy returns from rehab he finds himself in the middle of a vicious turf war with rival gangs for control of a city torn apart by violence and corruption. It is your job to try and make sure the brotherhood survives.

The Ballad of Gay Tony was the second of the two big expansions. The Ballad of Gay Tony injects Liberty City with an overdose of guns, glitz, and grime. As Luis Lopez, part-time hoodlum and full-time assistant to legendary nightclub impresario Tony Prince (a.k.a. "Gay Tony"), players will struggle with the competing loyalties of family and friends, and with the uncertainty about who is real and who is fake in a world in which everyone has a price.

If you have the physical version of these games then you will need to put the disc in your Xbox One and begin the installation. When you do it will say that it needs to download an update. That update is in fact the game itself. Once that is done you are good to go but remember that you will always need the disc in the Xbox One to play the game for verification purposes. If you own the game digitally then it should be in your "Ready to Install" list and all you have to do is download it and you are good to go. Obviously you would not need a disc in this instance.

Will you be playing Grand Theft Auto IV on your Xbox One? Do you look forward to returning to Liberty City? Check out the trailers below and tell us what you think.