News: After a weekend of intense competition it was a relatively new team that took home the victory and are now a step closer to the Global Pro League.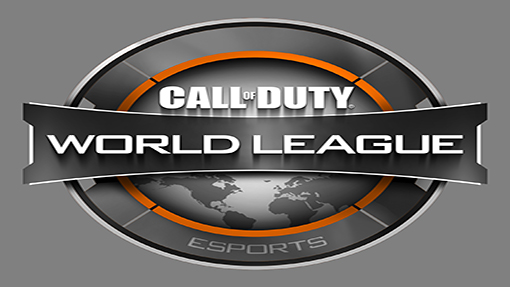 The Call of Duty World League Atlanta event has wrapped up and it was "EUnited" that prevailed and took home the win over the weekend. The talented Call of Duty teams who took part continue their journey toward the 2017 Call of Duty World League (CWL) Championship Presented by PlayStation 4. Teams OpTiC Gaming, Team EnVyUs and Luminosity Gaming rounded out the top four spots at the end of the three-day tournament, hosted by MLG at the Georgia World Congress Center in Atlanta, GA. In addition to the lion's share of the $200,000 purse, eUnited is also is one step closer for qualification in the CWL Global Pro League, beginning in April.

The first day of competition saw eUnited, thought to be primarily an online team, go undefeated in pool play. On championship Sunday, the up and coming organization, faced off against perennial juggernauts, OpTic Gaming, in a hard-fought series of matches. Having battled through the lower bracket, OpTic had to win two best of five series against eUnited to take the crown. OpTic Gaming won the first series, 3 maps to none, but eUnited fought back in a highly contested second series to take home the trophy with a 3 map to 2 victory. This is the first CWL event win for the eUnited organization. Both teams are scheduled to attend the CWL Paris Open next weekend with a possible rematch on the horizon.

The enormous open bracket of 160 teams and 16 teams in Championship pool play in one of the largest Call of Duty competitions ever, faced-off over the weekend in front of live fans, in-game (Infinite Warfare PS4) via the In-game Video Player, at MLG.tv, and on MLG's YouTube, Facebook, and Twitch channels. When all was said, and done eUnited was the last team standing in front of the packed audience at the Georgia World Congress Center.

"It feels good to prove ourselves," said eUnited team captain, Justin "SiLLY" Fargo-Palmer. "We had confidence in the team and this win only makes us feel more confident going to Paris next weekend."

Here are the final rankings for the CWL Atlanta Open:


1st - eUnited


2nd – OpTic Gaming


3rd – Team EnVyUs


4th – Luminosity Gaming


5th/6th – Faze Clan & Team Infused


7th/8th – Pnda Gaming & Splyce


Did you check out the festivities over the weekend? Do you have a favorite Call of Duty eSports team?