News: Once gamers get through the massive game that is Breath of the Wild they will be able to purchase an expansion pass for additional content.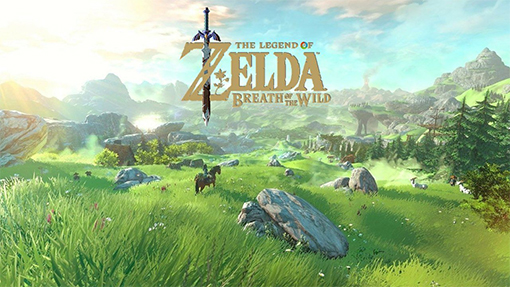 The Legend of Zelda: Breath of the Wild is coming out March 3 alongside the Nintendo Switch and Nintendo has promised that it is one of "the largest, most engaging video games Nintendo has ever created." The game is so big and has such a rich canvas that Nintendo wants to offer additional adventures in Hyrule. What that means is that, for the first time ever, The Legend of Zelda: Breath of the Wild will have an expansion pass.

Starting when the game launches on March 3, players will be able to purchase an Expansion Pass for $19.99, granting access to two new sets of downloadable content for the game when they become available later this year. Immediately upon pre-purchase or purchase of the Expansion Pass, three new treasure chests will appear in the game's Great Plateau area. One of these treasure chests will contain a shirt with a Nintendo Switch logo that Link can wear during his adventure, exclusive to the Expansion Pass. The other two will deliver useful items. The first content pack is scheduled to launch this summer, and will include the addition of a Cave of Trials challenge, a new hard mode and a new feature for the in-game map. The second content pack will launch in Holiday 2017, and adds new challenges that will let players enjoy a new dungeon and a new original story. The Expansion Pass will be available for both the Nintendo Switch and Wii U versions of the game and are identical. Content packs cannot be purchased individually.

"The world of Hyrule, which we created for The Legend of Zelda: Breath of the Wild, is so large and vibrant that we wanted to offer more for players to experience within it," said Nintendo developer Eiji Aonuma, the longtime producer of the series. "With this new Expansion Pass, we hope that fans will play, explore and enjoy the game even more."

Check out the new trailer for The Legend of Zelda: Breath of the Wild that was released a few days ago and tell us what you think. Will you be purchasing the expansion pass right away or will you adopt a wait and see approach to see what they have to offer?