News: The first downloadable content for Call of Duty: Infinite Warfare can now be played on Xbox One and PC with PS4 players getting it weeks ago.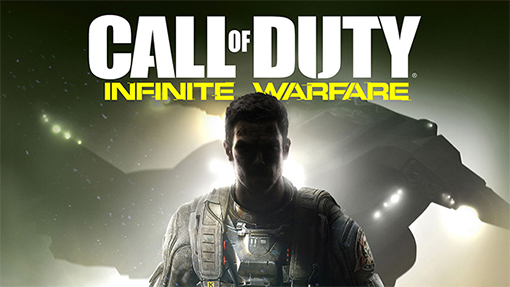 Call of Duty: Infinite Warfare Sabotage DLC pack is now available for Xbox One, PS4 and PC. It is the first DLC pack for Call of Duty: Infinite Warfare and features four new multiplayer maps, including re-imagined fan favorite Modern Warfare 2 map, Afghan. The new DLC pack also features "Rave in the Redwoods," the next thrilling chapter of the Call of Duty: Infinite Warfare zombies experience that continues the macabre narrative and takes players into a new decade: the 1990s.

Rave in the Redwoods takes fans through a new storyline taking place in an abandoned lakeside summer camp. The four playable characters return, and are voiced by the same actors from the original story, but now take on fresh, over-the-top roles from the '90s era including "the Hip Hop Wannabe," "the Kandi Raver," "the Grunge Rocker," and "the Westside Gangsta." Willard Wyler, the enigmatic movie director villain, has once again trapped them inside a twisted horror movie where the protagonists must fight the undead against zombie ravers who have turned the campgrounds into a techno-fueled nightmare.

In addition to the Rave in the Redwoods zombies content, Sabotage also includes four new multiplayer maps:


Renaissance - Set in Northern Italy, Renaissance pits players against each other on the narrow streets of Venice surrounded by classic architecture and buildings. The map promotes continuous action through the canals and neighborhoods of this iconic city.


Noir - A dark, grimy city map inspired by futuristic Brooklyn at night, Noir is a classic three-lane map set against a backdrop of a dystopian future. Noir is filled with cafes and parks surrounding a brutal downtown warzone.


Neon - A virtual training center designed for urban warfare, Neon is a unique, digitized battle arena where cars and other structures spawn out of thin air and enemies dissolve into hundreds of pixels when defeated. Middle-lane sightlines cater to long-range players, while the perimeter of the map allows for quick counter-attacks in close-quarter action.


Dominion - A re-imagining of the classic Afghan map from Modern Warfare 2, now set on Mars, Dominion retains all the memorable landmarks and gameplay of the original. Anchored by the crashed ship in the center, Dominion offers enhancements designed to fully engage the new movement system of Infinite Warfare.


The Call of Duty: Infinite Warfare Sabotage DLC Map Pack is available now for a great value via the Call of Duty: Infinite Warfare Season Pass, which can be purchased on its own or obtained as part of the Legacy Pro or Digital Deluxe editions of the game. The Season Pass gives discounted access to four Call of Duty: Infinite Warfare DLC Map Packs released during 2017 (discount based on a Season Pass suggested retail price of $49.99, and four individual DLC Map Packs at a suggested retail price of $15 each). Season Pass owners receive 10 Rare Supply Drops upon purchase plus 1,000 bonus Salvage Credits to craft new prototype weapons, as well as immediate access to the R-VN Energy Rifle base weapon for use in the game's multiplayer and zombies modes.

Take a look at the trailer below showcasing this new DLC and tell us what you think. Will you be purchasing this new Sabotage DLC for Call of Duty: Infinite Warfare?