News: Microsoft is continuing to add to the already huge number of backwards compatible titles on the Xbox One.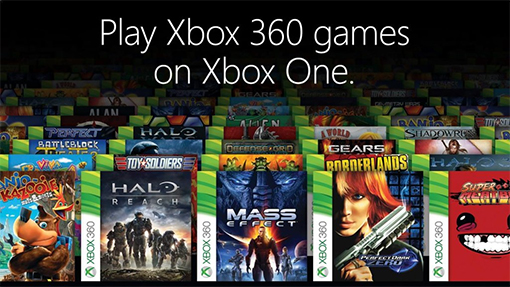 Major Nelson revealed earlier today that they have added some more games to the Xbox One backwards compatibility library. The games that were added earlier today include Meet the Robinsons, Cars 2: The Video Game, Dead Rising 2: Case Zero and Dead Rising 2: Case West. A brief premise for each title is below:

Meet the Robinsons

""Boy from the Future," Wilbur Robinson, sets out to foil the diabolical Bowler Hat Guy and his robotic hat Doris in Walt Disney Pictures Presents Meet The Robinsons video game, a time-traveling adventure filled with hilarious characters and tomorrow's treasures."

Cars 2: The Video Game

"Cars 2: The Video Game brings players inside the international training center CHROME (Command Headquarters for Recon Operations and Motorized Espionage), where they choose from more than 20 different characters and train to become world class spies. As part of their international training, they will participate in simulated hazardous missions using high-tech gadgets to evade and slow down adversaries."

Dead Rising 2: Case Zero

"Set two years after the Willamette incident chronicled in the original Dead Rising and three years before the start of Dead Rising 2, Chuck along with his young infected daughter, Katey, find themselves trapped in the zombie infested desert town of Still Creek. It's up to Chuck to find a way out of town, and locate the Zombrex Katey must take to prevent her from joining the ranks of the undead.

Just like in the full game, players in Dead Rising 2: CASE ZERO will use Chuck's handyman skills and a roll of duct tape to combine two items to create powerful combo weapons. Not only do combo weapons make killing zombie sprees more fun but they also have the added benefit of earning Chuck additional 'Prestige Points' which in turn result in quicker levelling up."

Dead Rising 2: Case West

"The game's story see players controlling Chuck Greene, a former motocross rider, who finds himself at the centre of another zombie outbreak taking place in a casino resort and shopping complex in Nevada, and becomes involved in uncovering the truth behind it. Not only must he survive against the zombies roaming the complex by scavenging weapons and supplies, along with rescuing survivors caught up in the incident and dealing with crazed psychopaths, Chuck must also ensure that his young daughter receives regular treatments of a medication that prevent her from becoming a zombie herself, after being bitten during a previous outbreak. Like the previous game, players must complete major missions to advance the story, but can undertake optional tasks and explore the complex, with various endings available depending on actions taken during the main game."

If you already own the digital versions of these games then they should be available to download now in the "Ready to Install" section. If you own these games on disc then put that disc into your Xbox One and initiate the installation. Your system will ping the Xbox Live servers and it will prompt you to download an update. This update is actually the game itself which will download off of Xbox Live but keep in mind you will always need the disc in the console for verification purposes if you install it in this manner.

Which of these games are you looking forward to revisiting the most? Let us know in the comments below.