News: The release date has been set and you can check out a brand new trailer to see what you are in store for when Voodoo Vince returns.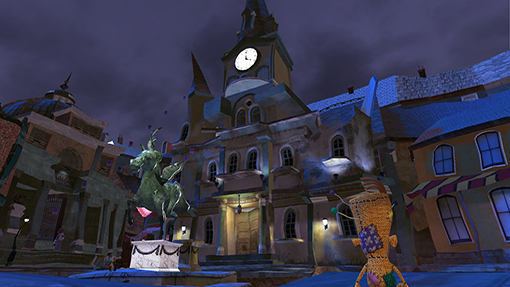 Voodoo Vince is headed your way and will arrive on the Xbox One and Windows PC next month. Voodoo Vince Remastered is being developed by Beep Industries and published by Microsoft. It is quirky puzzle platformer set in the magical underbelly of New Orleans which was only playable on the original Xbox, which has sadly meant that fans have lost access to an old favorite over the years and many people have never had a chance to try it at all.

That will soon change though as Voodoo Vince Remastered is slated to be released on Xbox One and PC on April 18 for the price of $14.99. Some of the features that you will find in Voodoo Vince Remastered include:


Classic puzzle platforming gameplay that has been preserved exactly as it was in the original;


Gorgeous high-def visuals: 1080p resolution with 16:9 aspect ratio and updated rendering and visual effects;


60 fps gameplay -- Voodoo Vince plays like butter!;


Select soundtrack updates and remixes by the game's original composer, Steve Kirk;


Xbox Live integration and achievements with Xbox Play Anywhere support;


Rumble/haptic feedback;


Loads of Snark-ariffic, sarcastic humor.


For those who might not be familiar with Voodoo Vince the brief premise is below:

"If you own a voodoo doll, you get to tap into its strange, mysterious powers. But if you *are* a voodoo doll? That's when things get really fun.

Join Vince on a wild tear through crawfish-laden swamps, haunted graveyards, and the eccentric French Quarter in search of his missing keeper, Madam Charmaine. Show enemies who's *really* boss with 30+ voodoo attacks involving falling safes, prickly pushpins, bolts of lightning, and more. Vince may get his butt kicked, but his opponents feel the pain!"

Check out the trailer that was released to coincide with this announcement and tell us what you think. Are you going to play Voodoo Vince Remastered when it is released on April 18?