News: The Nintendo eShop is going on a nostalgia fueled trip today releasing a plethora of NeoGeo titles along with two indie titles.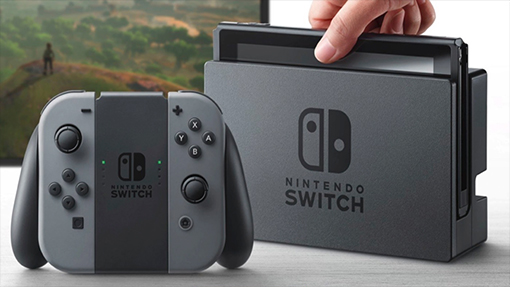 The Nintendo Switch console has been out almost a week but the amount of games on the eShop has already almost doubled. It launched last Friday with nine titles available to purchase and after today's update there are now 17 games for you to choose from. These new games include:


ACA NeoGeo NAM-1975 - $7.99


ACA NeoGeo The King of Fighters '98 - $7.99


ACA NeoGeo Waku Waku 7 - $7.99


ACA NeoGeo Shock Troopers - $7.99


ACA NeoGeo World Heroes Perfect - $7.99


ACA NeoGeo Metal Slug 3 - $7.99


Blaster Master Zero - $9.99


Voez - $25.00


In addition to those new games that are now available on the Switch eShop you also have the following titles:


The Legend of Zelda: Breath of the Wild - $59.99


Super Bomberman R - $49.99


1-2-Switch - $49.99


Shovel Knight: Specter of Torment - $9.99


Shovel Knight Treasure Trove - $24.99


Just Dance 2017 - $59.99


Fast RMX - $19.99


Snipperclips (Demo Also Available) - $19.99


I Am Setsuna - $39.99


What do you think of the launch lineup so far? Are you going to pick up the new Blaster Master game? Or perhaps go for some nostalgia with a NeoGeo title? Tell us what you think below.