News: Some new features have just been added to the PS4 thanks to the most recent update including a Boost Mode for PS4 Pro consoles.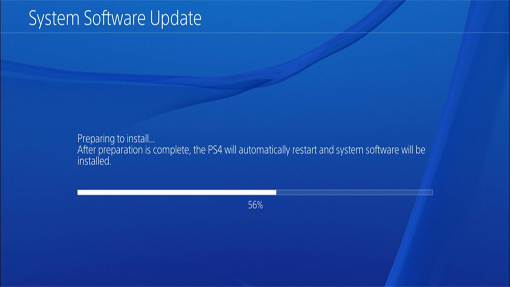 Sony has released the next big firmware update for PlayStation 4 with firmware 4.50. This new update is going to bring some features that gamers have been requesting for years as well as some newer ideas to try and improve the overall experience. Some of the new features that are a part of the new firmware include:

External Hard Drive Support

Yes, PlayStation gamers can finally utilize external hard drive support on the PS4. If you are someone who uses the PS4 as your primary console this is welcome news as external USB drives are getting to be pretty cheap these days.

Boost Mode (for PlayStation 4 Pro only)

This will give your PlayStation 4 Pro better performance for some older games that have yet to receive a patch for Sony's newest hardware. This new mode will provide a noticeable frame rate boost to some games where their frame rate fluctuates and can also stabilize games that have been programmed to run at 30 Hz or 60 Hz.

Improved 2D Images on PS VR

When you use PlayStation VR and then return to the home screen you may have noticed in the past that the resolution looks lower than normal on the TV social screen. This new update will allow the resolution of the system screen displayed on your television to be significantly better when you're out of VR mode.

Custom Wallpapers

Once you download and install the new update you will gain the ability to set your favorite in-game screenshot as the background image for your PS4 home screen. You can also edit these screenshots in the Sharefactory Photo Mode to try and truly make your pictures and background one of a kind.

These are just some of the bigger additions to the new PS4 firmware. Which one are you most excited about? Will you buy a big external hard drive now that the PS4 can support it?