News: Some classic 8-bit Disney games are going to arrive next month with 1080p support, achievement/trophy support and more.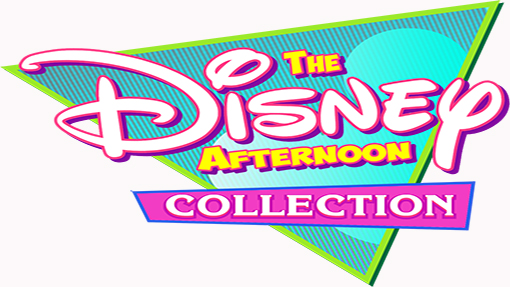 Capcom has revealed that they are releasing The Disney Afternoon Collection, a compilation of six games that feature beloved Disney TV characters from the 80s and 90s. These beautifully restored games feature 1080p support and will include all-new modes that can be enjoyed by people who played these back in the day as well as newcomers who will be playing these titles for the first time. The games that will be in this collection include:


Chip 'n Dale Rescue Rangers - This classic lets players team up with a friend in co-op play as they assume the roles of the mischievous Chip and Dale as they take on memorable villain Fat Cat and attempt to solve the mystery of a missing kitten.


Chip 'n Dale Rescue Rangers 2 - Fat Cat has escaped and his plans are even more dastardly this time. The titular heroes and supporting cast Monterey Jack, Gadget, and Zipper must stop Fat Cat from his evil dream of world domination!


Darkwing Duck - Play as the original caped crusader and fight a city full of criminals from the infamous F.O.W.L. organization in this action-packed platforming epic.


DuckTales - In this iconic platforming adventure, players help Scrooge McDuck fill his feathery pockets with vast riches from across the world.


DuckTales 2 - The sequel to the original game comes jam-packed with more action and an even bigger caper set in new locations like the Bermuda Triangle and Niagara Falls!


TaleSpin - Take to the skies as Baloo the bear navigates his plane through exotic and dangerous locations in this side-scrolling shoot-em-up.


All six games are new and improved HD versions of the originals and feature a number of filtering options that replicate a classic retro look and feel. This collection also offers new ways to play with Boss Rush and Time Attack modes for each game. In Boss Rush mode, players battle through challenging boss encounters consecutively, while Time Attack mode encourages time-based gameplay and provides online leaderboards that track the fastest times for each game. A new "Rewind" feature makes these challenging titles more accessible for newcomers, with the option to rewind time and enjoy a swift recovery from blunders. Additionally, the in-game Disney Museum will provide history buffs with a wealth of content to celebrate the era of the original releases, such as concept art, advertisements, character art, and music – all preserved in their original glory.

The Disney Afternoon Collection will be available on April 18, 2017 for $19.99 / £15.99 / €19.99 and will be on Xbox One, PlayStation 4 and PC. I e-mailed Capcom to ask about a potential Switch version at this time since I remember playing these games on the NES but the only response I got was basically a no comment saying "no other platforms are planned at this time." Seems like a huge mistake on Capcom's part though so hopefully they fix it sooner rather than later.

Check out the trailer below and tell us what you think. Will you be picking up The Disney Afternoon Collection?