News: Get a sneak peek at Mass Effect Andromeda before it releases next week by downloading it right now through EA Access.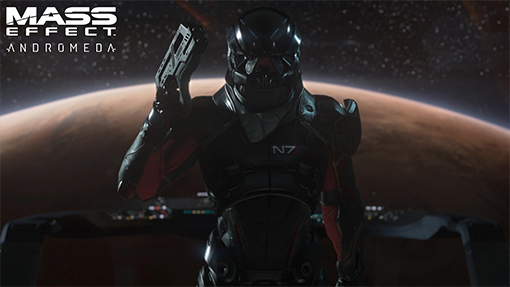 Mass Effect Andromeda is now live and available to play for EA Access members on Xbox One. The Mass Effect Andromeda EA Access trial will let you get a small taste of the campaign but will let you play multiplayer as much as you want, up to ten hours. The multiplayer in Mass Effect Andromeda is a cooperative mode that will encourage and reward teamwork. Up to four people can play to try and survive waves of enemies as they try to complete objectives and, ultimately, escape from the battlefield.

At the completion of each match, all players will earn the same XP and Credits so you don't have to worry about a teammate stealing your kill or anything like that. You can use that XP to upgrade your character and evolve existing and new abilities. You can use your credits to update your loadout with weapons, mods and boosters.

In the Mass Effect Andromeda campaign, you get the chance to be the Pathfinder, charting a course in a dangerous new galaxy in search of a new home. Meet and recruit all-new and interesting characters in an epic space saga, and pit your team against terrifying enemies and creatures singularly-focused on your destruction. Utilize verticality and boosted jumps to even the playing field, as well as destructible cover and brand-new weapons and Biotics to make combat more thrilling than ever. Utilize the most flexible progression system ever in the Mass Effect franchise to build the Pathfinder exactly how you want, focused on the abilities and skills that will make you virtually unstoppable.

Do you plan on picking up Mass Effect Andromeda when it launches next week? Are you going to download it on EA Access to get a head start? Tell us what you think below.

Please note: You can't get the trial through the EA Access app at this time. You have to go into the store on your Xbox One to begin downloading your free trial.