News: Nintendo has added some more games to the Switch eShop with some popular indie titles.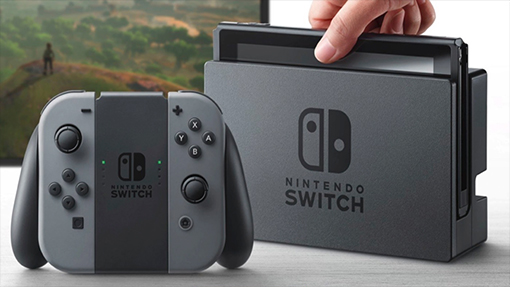 Nintendo has revealed what is going to be on sale over the course of the next week as well as what titles are now available on the eShop for the Nintendo Switch. Five more games have just been added to the Switch eShop bringing the total to over 20 games available for Switch owners. The games that were just added include:

Nintendo Switch eShop


The Binding of Isaac: Afterbirth+ - The Binding of Isaac: Afterbirth+ is a dungeon-crawling shoot-'em-up that's a different game each and every time you play it. The randomly generated maps are built with more than 11,000 unique room configurations, each populated with a nearly endless variety of enemies, items, challenges and secrets.


Human Resource Machine - Human Resource Machine is a puzzle game. In each level, your boss gives you a job. Automate it by programming your little office worker. If you succeed, you'll be promoted up to the next level for another year of work in the vast office building.


Little Inferno - Little Inferno is an adventure game that takes place almost entirely in front of a fireplace – about looking up up up out of the chimney, and the cold world just on the other side of the wall.


World of Goo - World of Goo is a physics-based puzzle/construction game. The millions of Goo Balls who live in the beautiful World of Goo don't know that they are in a game, or that they are extremely delicious.


ACA NeoGeo The King of Fighters '94 - The original characters of "The KING OF FIGHTERS '94" and popular characters from "FATAL FURY" and "IKARI WARRIORS" will battle. The "3-to-3 team battle" system of "super deathblow of the one-shot reversal" had a big impact in the subsequent fighting games.


Virtual Console on Wii U


Picross 3D - Track the numbers to uncover the hidden shape in this beloved Nintendo DS classic. Tap a chisel to eliminate blocks you think don't belong or use a paintbrush to mark ones you think should stay. Beginners and Picross series veterans alike will love this puzzle game that's easy to pick up, but hard to put down.


Nintendo eShop Sales


All Monster Hunter games on Nintendo 3DS and Wii U are now up to 66 percent off until 8:59 a.m. PT on March 22. Join the hunt today! Check out the full list of deals on Nintendo 3DS and Wii U available this week at http://www.nintendo.com/games/sales-and-deals.


Some other new titles over the course of the next week will include:


Double Breakout (3DS eShop)


Sudoku Party (3DS eShop)


Sudoku Party (Wii U eShop)


Fairune2 - demo version (3DS eShop)


Double Breakout II (Wii U eShop)


ACE - Alien Cleanup Elite (Wii U eShop)


VROG (Wii U eShop)


Sky Force Anniversary (Wii U eShop)


What do you think about this week's lineup. Which games do you plan on purchasing?