News: A new developer diary has just been released showcasing some of what you can expect when Snake Pass gets released later this month.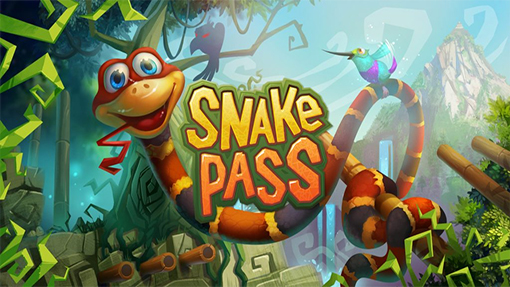 Sumo Digital has just released a developer diary for their upcoming title Snake Pass titled: Snake Biology - Getting Technical. The team explores the technical features that make Snake Pass come to life, including character movements, grass and lighting.

The premise for Snake Pass is below:

"When a mysterious intruder threatens the tranquillity of their home, it's up to Noodle the Snake and Doodle the Hummingbird to embark on a daring journey to save the day. Controlling this dynamic duo, players must 'think like a snake' as they slither, curl and climb their way through 15 levels across 4 increasingly challenging themed worlds. Snake Pass is a unique take on the platforming genre that is intuitive and fun to learn, but will gradually test your snake charming skills to the limit!"

Snake Pass launches on Nintendo Switch, Xbox One, PS4 and PC on March 28th in North America and March 29th in Europe. Check out the developer diary below and tell us what you think. Will you be picking up Snake Pass when it launches later this month?