News: A new trailer has just been released for Injustice 2 to whet your appetite for the game's upcoming release.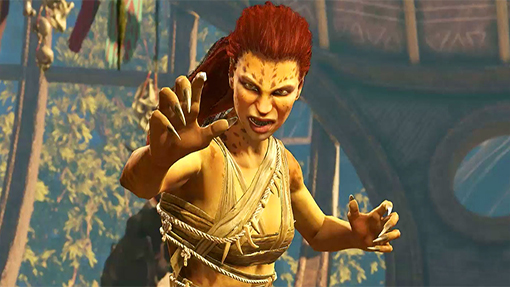 Warner Bros has just released a new trailer for their upcoming game, Injustice 2. This new trailer features the recently revealed Cheetah. Injustice 2 offers the latest DC fighting game experience that expands on the previous title's larger-than-life showdowns. Every battle defines you in a game where players personalize iconic DC characters with unique and powerful gear earned throughout the game. For the first time gamers can take control of how their characters look, fight and develop across a variety of game modes.

Injustice 2 continues the cinematic story introduced in Injustice: Gods Among Us as Batman and his allies work towards putting the pieces of society back together while struggling against those who want to restore Superman's regime. In the midst of the chaos, a new threat appears that will put Earth's existence at risk. Players can play from the biggest DC roster ever offered in a fighting game, from classic fan favourites such as Batman, Superman, Supergirl and Aquaman, to astonishing new villains like Atrocitus and Gorilla Grodd. Battles will take place across arenas that have evolved in scale and span across iconic locations such as Metropolis, Gotham City and Atlantis.

"Expanding the DC Universe in games continues to be one of our top priorities, and Injustice 2 showcases amazing gameplay and an original story to bring the characters to life for players," said David Haddad, President, Warner Bros. Interactive Entertainment. "NetherRealm Studios is offering fans an experience of customising and battling with DC's iconic characters in an entirely new way."

Take a look at the new Cheetah trailer below and tell us what you think. Are you excited for Injustice 2?