News: Some pretty big titles are being given away during the month of April for both Xbox One and Xbox 360 gamers.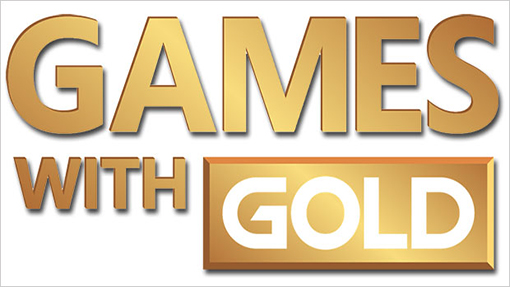 Microsoft has just revealed what the April Games with Gold lineup will be and it looks to be a pretty big month. Over the course of the month two Xbox One games and two Xbox 360 games will be free for Xbox Live Gold member. The games that will be available in April include:

Xbox One

Ryse: Son of Rome: April 1 - April 30

"Ryse: Son of Rome" tells the story of the young Roman soldier Marius Titus who witnesses the murder of his family at the hands of barbarian bandits. Seeking revenge, he travels with the Roman army to Britannia where he proves himself a soldier of phenomenal skill and quickly rises through the ranks. As Marius leads the army against the barbarian horde, his quest unravels and he discovers that he must return to Rome to find his vengeance.

The Walking Dead: Season Two: April 16 - May 15

The Walking Dead: Season Two follows up the first game, and coincides with events of the comic, in which a zombie apocalypse has occurred, turning humans that are bitten or die into zombies, or "walkers"; the only way to stop this conversion is to damage the brain. The game is mostly set more than a year following its predecessor. While the game starts in Georgia, the setting moves to more northern locales as the survivors head towards Michigan, believing there is a large survivor camp there.

Xbox 360

Darksiders: April 1 - April 15

Featuring the unique art style of legendary comic book artist Joe Madureira, Darksiders puts players in the role of War, one of the four horsemen of the Apocalypse. You will explore a world set 100 years after the biblical Apocalypse, traveling through expansive dungeons, battling demons and angels and striking deals with unsavory characters in a quest to restore the balance between Heaven and Hell.

Assassin's Creed Revelations: April 16 - April 30

In Assassin's Creed Revelations, master assassin Ezio Auditore walks in the footsteps of his legendary mentor, Altaïr, on a journey of discovery and revelation. It is a perilous path – one that will take Ezio to Constantinople, the heart of the Ottoman Empire, where a growing army of Templars threatens to destabilize the region.

Which of these games are you most excited to play? With their inclusion in the Games with Gold lineup that also means that Darksiders and Assassin's Creed: Revelations will be backwards compatible on Xbox One. Which games would you like to see added in the May lineup?