News: We are finally close to the release of Syberia 3 and seeing what has happened to Kate Walker after the events of Syberia 2.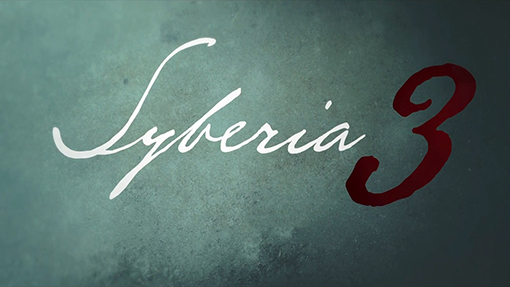 Syberia 3 is finally getting released over the course of the next week. To help celebrate the occasion Microids has released the launch trailer for you to check out. The last trailer of Syberia's new chapter, takes us on Kate Walker's enchanting adventure and outlines her path through the challenges she will face in helping the Youkols complete the great migration of the snow ostriches.

Her journey in the heart of Siberia to accompany these proud animals to their sacred lands, the place of their reproduction, promises to be a true expedition punctuated by situations as unexpected as her encounters with strange characters and trials that will all solicit her mental abilities and events that will shatter her life.

"Kate Walker therefore continues her imaginary wandering like a lost star no longer constrained by its sun. Through this Eastern European landscape sublimely tired by wars and utopias", declares Benoit Sokal, author and art director of Syberia's saga.

If you haven't been following Syberia's 3 development, the premise is below:

"Impersonating Kate Walker, players will benefit from a brand new way to freely explore striking landscapes and circumvent their mysteries and puzzles in ways they have not experienced before.

The story begins when Kate is found left for dead on a shore by the Youkol tribe, a nomadic people caring for their snow ostriches during migration. Trapped, prisoners in the city of Valsembor, they will have to find together a way to continue their journey in a chase against their enemies and unexpected challenges. While at the same time, Kate's past is catching up with her…"

Syberia 3 will launch for the Xbox One, PlayStation 4, PC and Mac. It will be available on April 20 in Europe and on April 25 in North America. Check out the launch trailer below and tell us what you think.