News: EA and Microsoft have just added two more big titles to the ever growing library of games that are backwards compatible on Xbox One.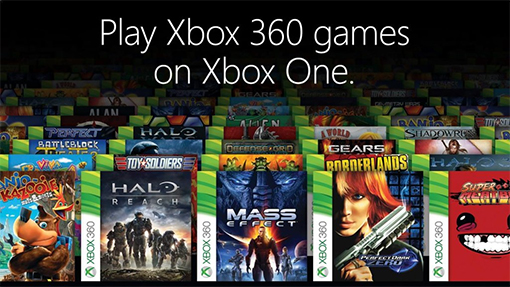 Two new games have entered the Xbox One backwards compatibility library today with the addition of Dead Space 2 and Dead Space 3. These two games were previously only available on-disc but starting today you can purchase them digitally on the Xbox store and play them on both your Xbox One and Xbox 360. If you are happy with just playing the on-disc version then all you have to do is insert your Xbox 360 game disc into your Xbox One and initiate the installation. Once you do that you will be prompted to download an update which is actually the game itself. Once it has downloaded then you will be good to go and able to play it. Please keep in mind that if you install the game via the on-disc method that you will need to always have the disc in the console to play the game, unless you purchase the digital license at some point.

For those who might not be to familiar with the Dead Space franchise, the premise for Dead Space 2 and Dead Space 2 is below:

Dead Space 2

"Engineer Isaac Clarke returns for another blood-curdling adventure in the sequel to the critically acclaimed Dead Space. After waking from a coma on a massive space city known as "The Sprawl", the lone survivor of a horrific alien infection finds himself confronting a catastrophic new nightmare. Battling dementia, hunted by the government, and haunted by visions of his dead girlfriend, Isaac will do whatever it takes to save himself and dominate the gruesome onslaught. With an arsenal of tools to dismember Necromorphs and new determination, an engineer will bring the terror to space."

Dead Space 3

"Dead Space 3 brings Isaac Clarke and merciless soldier John Carver on a journey across space to discover the source of the Necromorph outbreak. Crash-landed on the frozen planet of Tau Volantis, Isaac must comb the harsh environment for raw materials and scavenged parts. He will then put his engineering skills to the ultimate test to create and customize weapons and survival tools. The ice planet holds the key to ending the Necromorph plague, but first Isaac must overcome avalanches, treacherous ice-climbs, and the violent wilderness. Facing evolved enemies and the brutal elements, Isaac can choose to team up, not only for his own survival, but for that of mankind's."

Will you be playing either Dead Space 2 or Dead Space 3 (or both!) on your Xbox One? Tell us what you think below.