News: Nintendo has just revealed that Mario Kart 8 Deluxe is already exceeding expectations with the best opening in series history.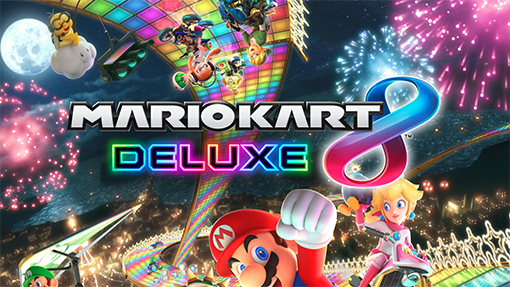 Mario Kart 8 Deluxe has only been on the market for a few days but it has already broken a record. With more than 459,000 combined packaged and digital sales in U.S. on launch day alone (April 28). This makes Mario Kart 8 Deluxe the fastest-selling game in the long running Mario Kart series. The previous record holder for the highest first-day sales in the franchise was Mario Kart Wii, with U.S. sales of approximately 433,900 when it launched in 2008. The solid sales numbers for Mario Kart 8 Deluxe equate to an attach rate of 45 percent – meaning nearly one in two Nintendo Switch owners in the U.S. purchased a copy of Mario Kart 8 Deluxe on the first day it was available. To date, more than 2.7 million Nintendo Switch systems have been sold globally.

Mario Kart 8 Deluxe has also received more perfect review scores than any other Mario Kart game ever. With a current Metacritic score of 93, the critically acclaimed title is the highest-rated game in the series in 15 years – tying the overall review score of Mario Kart: Super Circuit for Game Boy Advance.

The party is just getting started on the Nintendo Switch as well with Minecraft arriving on Nintendo Switch on May 11, Ultra Street Fighter II: The Final Challengers on May 26, ARMS on June 16, Splatoon 2 on July 21 and much more. Have you picked up Mario Kart 8 Deluxe yet? If not, do you plan on picking it up?