News: A new trailer is now available showcasing some of the over the top action you will find in Volition's new title.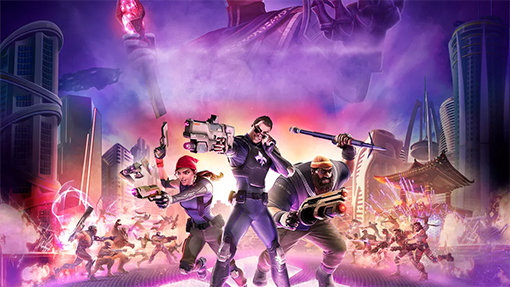 Agents of Mayhem is set to be released this summer and to whet your appetite for the insane action contained within this game, Deep Silver has just released a trailer highlighting three individuals, the Franchise Force. As the "Face of Mayhem," Hollywood thinks of the agency as a franchise which needs to be marketed. With Fortune and Hardtack making up some of the first recruited agents, it only seemed natural the three of them should be the driving "force" behind that "franchise." Thus Franchise Force was born! Of course, it also helps their combat capabilities complement each other well since Fortune is swift and damaging, Hardtack is tough and deadly at close range, and Hollywood combines both of the previous two traits with precision skill.

With the teleport technology capability of Mayhem, agents in your squad are able to instantly teleport into and out of combat. This allows on-the-fly swapping of Agents in the field, allowing one to heal while another takes their place, or allowing the best agent for a particular fight or task in your squad of three to replace the currently active one. Squad structure and customization is what it's all about and with Agents as badass as these, the action is nonstop.

Agents of Mayhem is a single-player, open-world, third-person action game for the PS4, Xbox One, and PC gaming systems releasing on August 15th. Check out the trailer below and tell us what you think. Will you be picking up Agents of Mayhem?