News: A new developer diary is now available for you to check out and get a sneak peek at the upcoming title from Tequila Works.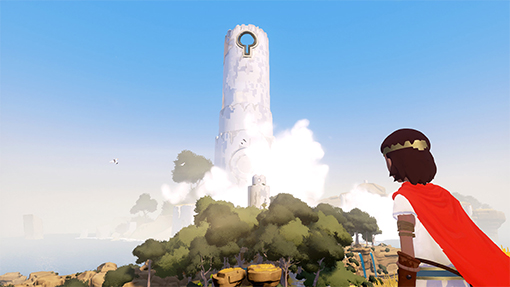 Rime is finally going to be released later this month from Tequila Works. To help celebrate the occasion they have released a new developer diary for you to check out. This new video dives deep into the process of making a puzzle adventure game that's accessible and intuitive while still feeling fun and rewarding. That's meant designing environments and challenges to reveal information to the player through the exploration of quieter features like light, sound, perspective, and time rather than simple text prompts. These subtler traits build over the course of the journey to create a deeper sense of personal investment and discovery while traversing the mysterious island your character has awakened upon.

Rime is a single-player puzzle adventure game about a young boy shipwrecked on a mysterious island after a torrential storm. Players must use their wits to decipher the challenges and secrets of an expansive world strewn with rugged terrain, wild creatures and the crumbling ruins of a long-forgotten civilization.

"We've always wanted Rime to captivate players' imaginations, capturing that feeling of being a child and experiencing the wonders of a bedtime story for the first time," said Raúl Rubio Munárriz, CEO & creative director of Tequila Works.

Check out the developer diary below and tell us what you think. It will arrive on May 26 for the Xbox One, PlayStation 4, and PC. Rime will also be released on the Nintendo Switch but that will be in the summer. Do you plan on picking up Rime?