News: Some new DLC is now available for you virtual farmers out there that will allow you to use some new equipment.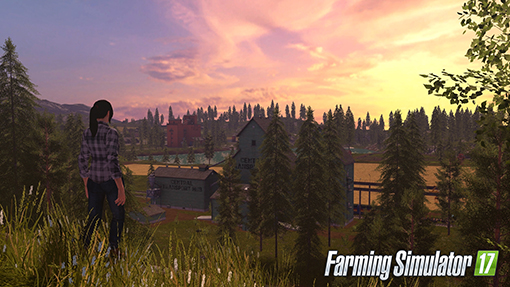 Farming Simulator 17 has some new DLC that is now available. It is the "Big Bud Pack" and will give you access to two Big Bud tractors plus 12 pieces of equipment and is now available on Xbox One, PS4 and PC. With the Big Bud Pack DLC, Farming Simulator players will be able to use the monstrous Big Bud 747 tractor, its smaller brother the Big Bud 450, and 12 of the most enormous pieces of farming equipment ever made from brands including Bednar, Great Plains, Grégoire-Besson, Seed Hawk, and more. These new tools and tractors will allow players to work their fields with incredible speed and efficiency, thanks to a huge working width of up to 25 meters.

Some of the key features for this new content include:


The Big Bud 747 tractor and its smaller brother, the Big Bud 450


12 dedicated pieces of equipment to work your fields, with a working width up to 25 meters


Harvest your field and enjoy tons of possibilities for developing your farm with a large variety of crops


Evolve your farm in huge environments with immersive visual effects


Invite friends to help you progress and expand your farm in multiplayer games


Download mods created by the community for unlimited content


It should go without saying but you will need the base game of Farming Simulator 17 to use this downloadable content. Do you plan on picking up this content?