News: E3 will be the first opportunity that show attendees will get to play Super Mario Odyssey and see some other unannounced items.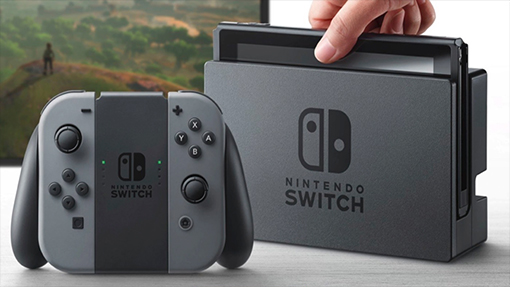 Nintendo has just revealed what they will be doing at E3 this year. The company will be providing a number of activities during E3 week with the opportunity to play Super Mario Odyssey being front and center. Additional activities at the annual show include a Nintendo Spotlight: E3 2017 video presentation announcing new details for Nintendo Switch games launching this year, the return of Nintendo Treehouse: Live at E3, and tournaments for the ARMS and Splatoon 2 games live-streamed from the show floor.

"Our various E3 activities will showcase the next steps for Nintendo Switch, from a summer of social competitive gaming to a holiday season highlighted by a milestone Mario adventure," said Reggie Fils-Aime, President and COO, Nintendo of America. "With Nintendo Treehouse: Live at E3, fans at home can watch in-depth gameplay of Nintendo Switch and Nintendo 3DS games launching this year."

Nintendo's E3 activities kick off Tuesday, June 13, at 9 a.m. PT with its Nintendo Spotlight: E3 2017 video presentation. Available to view live at http://e3.nintendo.com, this presentation will offer more details about Super Mario Odyssey and other Nintendo Switch games, with a focus on games launching in 2017.

Immediately following Nintendo Spotlight: E3 2017, Nintendo is once again bringing back Nintendo Treehouse: Live at E3, a live-streamed showcase of upcoming games for Nintendo Switch and the Nintendo 3DS family of systems. Gameplay for all the featured games will be streamed from the E3 show floor June 13 to June 15 via http://e3.nintendo.com, as well as on Nintendo's channels on YouTube and Twitch. In addition to gameplay, the livestream will include behind-the-scenes info and commentary from game developers and members of the Nintendo Treehouse.

When Nintendo's booth space opens at noon on June 13, show attendees will be among some of the first people in the world to get their hands on Super Mario Odyssey, as well as other games for Nintendo Switch. Super Mario Odyssey is Mario's first sandbox-style game since Super Mario 64 and Super Mario Sunshine.

In addition to all of these activities, Nintendo will also host game tournaments that will be live-streamed from the E3 show floor. The 2017 Splatoon 2 World Inkling Invitational splats onto the scene on June 13 and features Splatoon 2 for Nintendo Switch. Composed of four pre-qualified squid squads from the U.S., Japan, Europe and Australia/New Zealand, the tournament will find teams participating in the first-ever international Splatoon 2 competition. The second tournament, the 2017 ARMS Open Invitational, takes place on June 14 and will feature Nintendo's upcoming ARMS fighting game for Nintendo Switch.

What are you looking forward to seeing from Nintendo this year? Tell us what you think below.