News: Splatoon 2 is going to have a campaign and now we have some info on what kind of story it is going to be.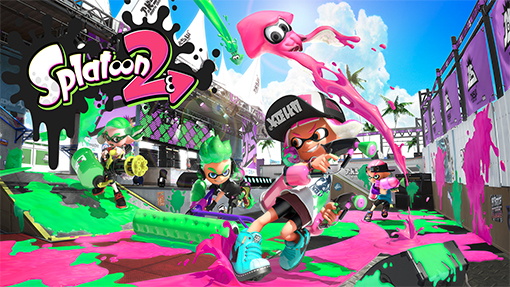 Splatoon 2 is coming out later this summer. Nintendo has just released some interesting information about the single player campaign that you will find in the game. The premise for the single player mode is below:

"In a shocking twist, Callie – of Squid Sisters fame – has gone missing and her right-tentacle squid Marie tasks the player to search for Callie and the Great Zapfish. Players can use different weapons in single-player mode to overcome obstacles, defeat enemies and take down towering bosses – weapons like the Roller, Slosher, Splatling or the new Dualies. The single-player mode is designed to teach players tips and tricks that they can then use in multiplayer."

Splatoon 2 will be compatible with Splatoon series amiibo figures and, for the first time in the series, with an upcoming Nintendo Switch app for smart devices that enhances online play. This app will connect to the game and allow players to set play appointments with friends and teammates who have been added to their Nintendo Switch friend list or via their social media accounts. It also allows players to match up with those friends directly in the game or voice chat with them via their smart device. For example, during a Private Battle, players can voice chat with all of their connected friends when they divide into teams, but once teams are set, voice chat is switched to communication only between teammates on the same team.

In order to use this app, players need to link their Nintendo Account to their Nintendo Switch system and have a smart device capable of in-game voice chat. Check out the trailer below and tell us what you think. Are you going to pick up Splatoon 2 when it launches in July?