News: There are some new games available on the eShop along with a new demo and some downloadable content.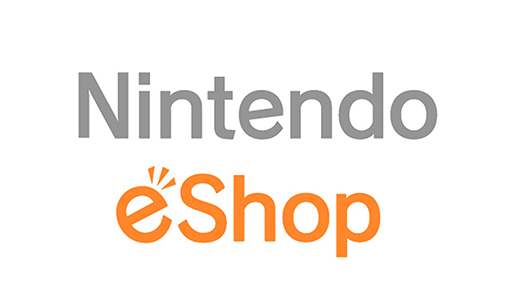 Some new content has arrived on the eShop over the last couple of days for both the Switch, Nintendo 3DS and Wii U. The new content includes a demo, some new games, some DLC and more.

Nintendo Switch


Disgaea 5 Complete Demo - Download the free Disgaea 5 Complete demo and try the strategy RPG game before it launches on May 23 on the Nintendo Switch console. Get a taste of Disgaea 5 with the first few stages of the game.


Dark Witch Music Episode: Rudymical - The popular spin off from Dark Witch Story. You can play the single player story mode to defeat all of the bosses or play the versus mode to battle 1vs1 against your friends. You can also play the co-op mode for two player team play.


ACA NEOGEO Galaxy Fight: Universal Warriors - In the world that was destroyed by the destructors of the universe, eight warriors challenge to fight each other 's speculation.


Thumper - Thumper is rhythm violence: classic rhythm-action, blistering speed, and brutal physicality. You are a space beetle. Brave the hellish void and confront a maniacal giant head from the future. Scream down the endless track and crash through punishing obstacles with simple, airtight controls. Hurtle forward, master new moves, reach overwhelming velocities, and survive epic boss battles. Every crushing impact is interwoven with a pounding original soundtrack. To reach synesthetic bliss, you must survive rhythm hell.



Nintendo 3DS


Fire Emblem Echoes: Shadows of Valentia - On a continent that was torn asunder by warring gods, guide two armies through brutal tactical battles, as this reimagined RPG epic invades the West for the first time. Uncover the intertwining stories of Alm and Celica, engage foes, fend off dragons and explore 3D dungeons. Your prowess will grow as you master this melding of modern and legacy Fire Emblem gameplay.


Fire Emblem Echoes: Shadows of Valentia DLC #1 Fledgling Warriors Pack ($7.99, three pieces of content) - Ideal for early- to mid-game adventurers, this pack includes a new dungeon (The Astral Temple) and two new maps, great for gaining more items, in-game currency and experience points.


Season Pass - ($44.99, twenty-two pieces of content): The Fire Emblem Echoes: Shadows of Valentia Season Pass includes all five DLC packs as they release. By purchasing the Season Pass, fans who want to receive all DLC will save more than 30 percent compared to purchasing all 22 pieces of content individually.


Virtual Console on Wii U


Blazing Lazers - Players control the extraordinary firepower of their Gunhed Star Fighter in this classic TurboGrafx-16 shooter. Collect power-ups to increase your ship's battle strength so it can cut through enemies and defeat the bosses in all nine action-filled areas. Of course, as part of the "Soldier" series, the game contains a good combination of fast-paced speed with catchy, drum-propelled background music.

Do you plan on picking up any of these games? How about the DLC for the new Fire Emblem game? Tell us what you think below.