News: Xbox Live Gold members will be receiving four more games for free in June in addition to some free multiplayer DLC content.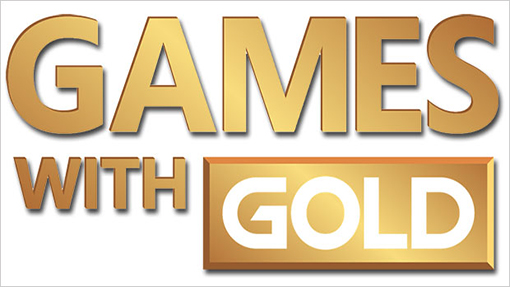 Microsoft has revealed what the free games for June will be for Xbox Live Gold members and it is a very strong list. Like with every month there are two Xbox One games and two Xbox 360 games. There is a fifth item though this month that is DLC for an existing Xbox One game that you can download and play for free. Here is the lineup for June 2017:

Xbox One


Speed Runners - June 1 through June 30 - SpeedRunners is a cut-throat multiplayer running game that pits 4 players against each other, locally and/or online. Run, jump, swing around, and use devious weapons and pick-ups to knock opponents off-screen! One of the most competitive games you'll ever play, with nearly 1 million copies sold.


Watch Dogs - June 16 through July 15 - In Watch Dogs, players enter the dangerous world of Aiden Pearce, a new class of antihero whose ability to hack into any connected system could be his most powerful weapon. Whether it's triggering a 30-car pileup by manipulating traffic-lights to trap an enemy during a downtown shootout or tapping into the city's omnipresent security cameras to access anyone's personal information, Pearce is capable of coercing and controlling almost every element of the world around him.


Phantom Dust DLC - June 1 through June 30 - Multiplayer content DLC pack


Xbox 360


Assassin's Creed III - June 1 through June 15 - You are Connor, warrior son of a Native American mother and British father. As the colonies draw closer to revolution, you will dedicate your life to the freedom of your clan –becoming the spark that ignites the revolution into full blaze. Your crusade will take you through blood-soaked battlefields to crowded city streets, to perilous wilderness and beyond. You will not only witness history—you will make it.

Set against the backdrop of one of the bloodiest Revolutions in world history, prepare to be drawn back into the centuries old battle between the Assassin's Order and their sworn enemy, the Templars.


Dragon Age Origins - June 16 through June 30 - In Dragon Age: Origins, players take the role of a Grey Warden, one of the last of an ancient order of guardians. Now, as a rising evil threatens to destroy all life, it is up to players to unite the shattered lands and slay the corrupted dragon known as the Archdemon. To restore peace, players must make ruthless decisions and be willing to sacrifice their friends and loved ones for the greater good of mankind.


Which of these games are you most looking forward to playing? Take a look at the video below and tell us what you think.