News: The Nintendo Switch keeps getting some big titles and this week includes a popular S-RPG franchise and a popular fighting franchise.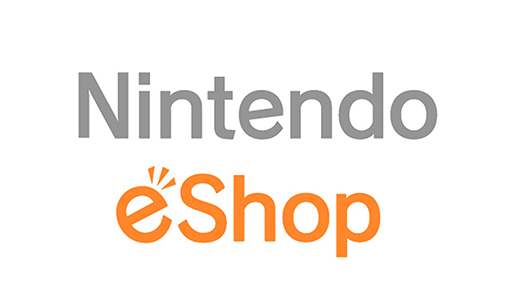 The Nintendo Switch has just received a big game with Disgaea 5 Complete and is about to get another big one with Ultra Street Fighter II: The Final Challengers. There has also been some new stuff that has arrived on the Nintendo 3DS the past week as well. Some of the new content that has arrived on the eShop (or is about to arrive on the eShop) includes:

Nintendo Switch


Ultra Street Fighter II: The Final Challengers - The newest iteration of Street Fighter II in 10 years, the Ultra Street Fighter II: The Final Challengers game is available tomorrow for the Nintendo Switch console. The fighting game features the full Street Fighter II roster, plus two new roster additions – Evil Ryu and Violent Ken – as well as a host of new single- and multiplayer features. Ultra Street Fighter II: The Final Challengers will be available on May 26.


Disgaea 5 Complete - In the Disgaea 5 Complete game, lead Killia and his tenacious army of rebels on their dark and dangerous path to vengeance. This strategy RPG offers hundreds of hours of over-the-top, award-winning gameplay, and marks the first time the core game is available on the go. The game includes all eight bonus scenarios, four fan-favorite characters and three character classes that were originally only available as DLC. For people who want to try before they buy, a free demo for the game is also available in the eShop on Nintendo Switch.


Astro Duel Deluxe - Astro Duel Deluxe is a fun, frenetic same-screen local multiplayer party game for 1 to 6 players. Game rounds are quick and defeat is sudden as you blast enemy ships, or run over your friends' shipless pilots. Astro Duel Deluxe will be available on May 30.


ACA NeoGeo The King of Fighters '99 - This entry in this series marks the beginning of the "NEST"S chapter of the KOF story, and focuses on the new character K' instead of Kyo Kusanagi. This entry introduces a new Striker Match mode, adding an even more strategic element to the classic KOF game system. Players can change various game settings such as game difficulty, and also reproduce the atmosphere of arcade display settings at that time. Players can also compete against each other from all over the world with their high scores.


Nintendo 3DS


Fire Emblem Echoes: Shadows of Valentia DLC - All DLC packs, as well as the individual components included in each pack, can be purchased separately, giving players the flexibility to buy as many or as few as they want. The full version of the Fire Emblem Echoes: Shadows of Valentia game is required to use downloadable content.

-- Season Pass ($44.99, 22 pieces of content): The Fire Emblem Echoes: Shadows of Valentia Season Pass includes all five DLC packs as they release. By purchasing the Season Pass, fans who want to receive all DLC will save more than 30 percent compared to purchasing all 22 pieces of content on their own.

-- DLC Pack #2 – Undaunted Heroes Pack ($9.99, three pieces of content): In addition to a new dungeon (The Inner Sanctum), this pack also includes two challenging new maps that stronger, more seasoned heroes will want to tackle.

-- DLC Pack #3 – Lost Altars Pack ($14.99, 10 pieces of content): The mysterious dungeons included in this pack hold the power to upgrade characters to exclusive classes that don't appear in the main game.


Drone Fight - Choose from one of four different drones as you aim to fly through treacherous courses faster than anyone has done so before. There are two different kinds of game modes. Either face off against the CPU and aim to come in first place, or take on Time Attack mode and aim to shave every second you can off your best time. When racing against the CPU you can use a whole host of unique items to get the advantage. In Time Attack mode, you can compare your score with other players.


Will you be picking up any of these games? Have you tried the demo for Disgaea 5 Complete yet? Tell us what you think below.