News: The sequel to Nights of Azure will come to home consoles and PC a little later this year.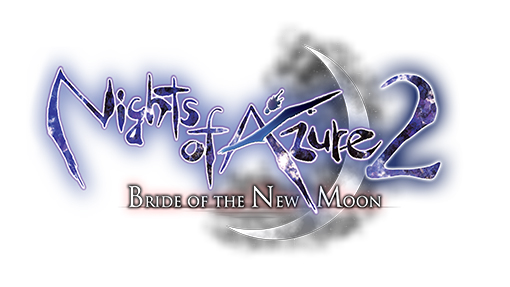 Nights of Azure 2: Bride of the New Moon is headed to western shores according to Koei Tecmo America. Nights of Azure 2 will arrive on October 27, 2017 and will mark the publisher's western debut on the Nintendo Switch, with simultaneous releases planned for the PlayStation 4 and PC.

Nights of Azure 2: Bride of the New Moon takes place in a fictional, demon-ridden Western European city towards the end of the 19th century. The story focuses on a knight protector named Alushe and her two childhood friends – Liliana, a kind-hearted priestess, and Ruhenheid, a holy knight of the Lourdes Order. While guarding Liliana, Alushe is ambushed and killed only to later awaken as an artificial half-demon at the hands of the New Curia, a religious organization with dark ties. In the company of a variety of unlikely allies with their own pasts and agendas, Alushe's strong desire to save Liliana gives her the strength to scatter the shadows shrouding the world and motivation to uncover the shocking truth behind the mysterious Queen of the Moon.

To get a small taste of what the game is going to be like once it is released check out the trailer below. Do you plan on picking up Nights of Azure 2: Bride of the New Moon? If so, will you get it on the PS4, PC or will you get it on the Nintendo Switch so you can play it anywhere?