News: Rockstar has revealed that there is a new supercar, a new adversary mode and much more to celebrate Independence Day in the United States.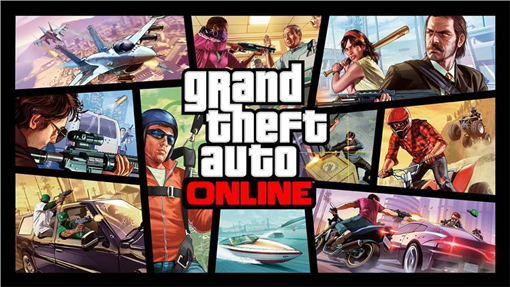 It's a holiday weekend for U.S. gamers and as such Rockstar is going to be holding a special event in GTA Online. Starting today, the futuristic new Dewbauchee Vagner Supercar will be available alongside Dawn Raid, the latest Adversary Mode for GTA Online. Dawn Raid will also receive Double GTA$ & RP through July 10th, and they will have additional discounts at Docktease on three Yacht models and modifications. To add patriotic flair to this week's updates, there will also be Independence Day-themed liveries for MOCS and Mk II weaponry, with discounts on firework launchers and more.

New Supercar: The Dewbauchee Vagner

The future has arrived and it's here to snatch your soul. The Vagner is the latest experiment to escape Dewbauchee's R&D labs and it's designed for one thing and one thing only: speed. The Supercar of tomorrow can be yours today, exclusively at Legendary Motorsport.

New Adversary Mode: Dawn Raid

In Los Santos, when it's time to make a profit you do whatever it takes. In this case, that means parachuting from a chopper in the dead of night directly into a crossfire, using thermal and night vision to identify and gun down the opposition, and working with your team to track down the crate containing your tax-exempt profit margin. Time to make the deal.

Gun down your enemies under the cover of darkness as you race to track down highly coveted contraband in Dawn Raid, the newest mode added to GTA Online. Two teams of up to six parachute into a combat zone in search of a transmitter hidden inside of a package. Your objective is to find it and transport it to the evacuation zone. Armed to the teeth and aided with Night and Thermal Vision Goggles, you must utilize the Trackify app to locate the correct package. But be careful, using Trackify makes you vulnerable to enemy fire. Put those multitasking skills to the test in Dawn Raid and earn Double GTA$ & RP in this new Adversary Mode through July 10th.

Special Bonuses: Independence Day Content is Back, Unlockable In-Game Tees, New Patriotic Liveries and More

Raise the flag, put your hand on heart, and wipe that red, white and blue tear from your eye – a wave of Independence Day mayhem is erupting across San Andreas. Firework launchers, classic outfits, the Western Sovereign and the Liberator Monster Truck are all back through July 10, and 25% off their original price. Plus this year also brings patriotic new liveries for your Mobile Operation Center and Mk II weaponry to help you flaunt your love of country.

Also if you want to take the patriotic party to a hot tub beside a helicopter pad in a boat on the high seas, the dealers at Docktease are running celebratory specials on all Watercraft, including all three Galaxy Super Yacht models, along with 50% off Yacht Modifications:


The Pisces: 25% off


The Orion: 30% off


The Aquarius: 35% off


Yacht Modifications: 50% off


All Watercraft on Docktease: 25% off


Cunning Stunts Clothing & Tattoos: 25% off


In addition to all of that you can pad your Maze Bank Account with these Premium Race & Time Trial events:

June 30th - July 3rd


Premium Race - "Spinner" (locked to Super)


Time Trial - "Fort Zancudo"


July 4th - July 10th


Premium Special Vehicle Race - "Atmosphere" (locked to Rocket Voltic)


Time Trial - "Storm Drain"


Launch Premium Races though the Quick Job App on your in-game phone or via the yellow corona at Legion Square. The top three finishers receive GTA$ payouts and all participants are awarded Triple RP. To participate in Time Trials, set a waypoint to the marker on your in-game map and enter via the purple corona. Sizable GTA$ & RP rewards await those who can beat par time.

Which of these activities do you plan on participating in? Tell us what you think below.