News: Another big third party title has just been announced for the Nintendo Switch and will be coming this fall.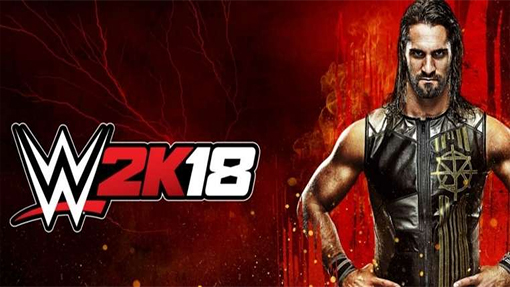 Finally, WWE has come back to a Nintendo platform! 2K Sports and Seth Rollins have just revealed that WWE 2K18 will be coming to the Nintendo Switch this year alongside the Xbox One and PlayStation 4 version. This news marks the first time that a WWE game has been on a Nintendo platform in five years. The Nintendo Switch version will feature a bunch of the new features that will be there this year just like the other versions.

The Nintendo Switch version will feature eight man matches, a new grapple carry system, new weight detection, thousands of new animations and a massive backstage area. The Switch will also be using the brand new rendering engine that will give WWE 2K18 a visual overhaul like the Xbox One and PS4.

The Switch version will feature a new MyCareer experience. In this mode you will be able to talk to fellow WWE superstars, freely roam around backstage, make enemies and form alliances and more. There will also be the MyPlayer mode where you try and make it to the WWE Hall of Fame. There is a new "Road to Glory" event that will set you on that path. You will play against others online to improve your MyPlayer by earning unlockables, boosts and upgrades while securing entry into special events that will be held alongside real life WWE special events, such as pay per views. So, for example, there might be a special event for you to participate in during WrestleMania 34 next year.

You will also be able to customize your experience with some deeper customization options along with a new Custom Match option. The creation suite that will be in the game also offers things like Create-a-Superstar, Create-an-Arena and Create-a-Video. If you pre-order WWE 2K18 on the Switch you will also receive two playable versions of Kurt Angle. You will get the "American Hero" persona from 2001 and his ECW "Wrestling Machine" persona, from 2006.

WWE 2K18 will be released this fall. Check out the video below where Seth Rollins reveals that WWE 2K18 is coming to the Nintendo Switch and tell us what you think. Will you be picking it up for Nintendo's new console?