News: You are going to have to wait just a bit longer to return to the world of Ni No Kuni as the game needs just a bit more development time.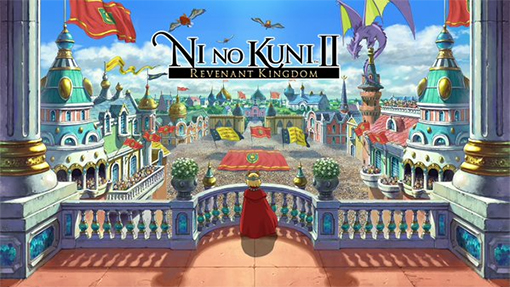 Ni no Kuni II: Revenant Kingdom is no longer coming out as a holiday title according to Bandai Namco. It appears the team needs a bit more time and the new release date is now January 19, 2018 for both PlayStation 4 and PC. Level-5 posted the following statement regarding the delay:

"We have decided that more development time is required in order to deliver the full Ni no Kuni II experience to our fans," said Akihiro Hino, CEO and President of Level-5 Inc. "I deeply apologize to those who have been looking forward to the game's release. Please rest assured, however, that we will continue to strive to provide a deep and satisfying single player experience that our fans can look forward to enjoying."

While disappointing for fans a game's delay is almost always a good thing as it obviously needs a bit more development time instead of releasing an unfinished product. In case you aren't familiar with this franchise, the premise is below:

"In the world of Ni no Kuni, there is a kingdom called Ding Dong Dell, where cats, mice and humans used to live in harmony. After a coup, the cat folk and their King Evan were banished. Ni no Kuni II: Revenant Kingdom recounts the story of this deposed king in his journey to build his own kingdom and unite the whole world. With him are his faithful friends Roland, Tani and the beings known as Higgledies who come from the power of the heart, a power which is found within people, animals and elements such as fire and water. Only those with pure hearts can see them. The Higgledies will lend Evan their support throughout his journey, helping him in battles and letting him reach places he wouldn't otherwise be able to get to. Follow Evan in his quest, fight powerful monsters, face perilous dungeons and help him to become a King!"

Take a look at the trailer below and tell us what you think. Are you disappointed by Ni no Kuni II's delay?