News: It is time to go on a quest as a cat to try and restore order to the chaos that is taking place.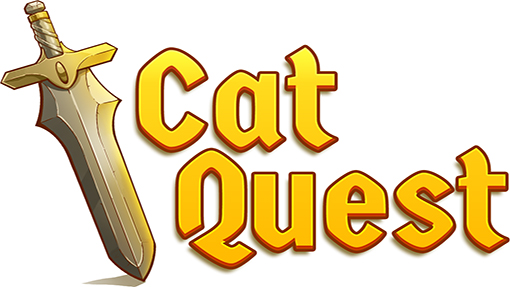 Cat Quest is headed to the Nintendo Switch, PS4 and PC later this year. Cat Quest is a 2D action-RPG where you will discover an epic tale of destiny and darkness, collect epic loot, learn new spells and engage in frantic catfights. Cat Quest will feature real-time combat in a vast open-world setting. The premise is below:

"A leisurely fishing trip with your sister is interrupted by this dastardly evildoer as he snatches her and blows up your boat. Not only is your sister catnapped, your boat in smithereens, and your delicious fish lost to the sea, but you had to have a bath! Surely none has had a day so dire!

Waking up to a world in turmoil, you find yourself with a new pawtner, the guardian spirit, Spirry, and a meowsterious mark on your head. The mark of the Dragonblood, a long-lost race of cat warriors that defeated the dragons ages ago.

Dragons have returned to Felingard, the very same creatures that once extinguished the light of the Old Masters. The mighty beasts now roam the land, spreading chaos and terror everywhere they go. Only one cat can save the world now, he's hungry, he's clean behind the ears and he's pissed!"

In Cat Quest you will explore the world of Felingard and help its citizens restore order in the chaos. There are numerous towns in the game as well as deep forests and cold mountains where enemies lurk. Every town has its own set of issues that it is dealing with but they all need someone to stand tall against the impending darkness. You can feed the hungry cats of Fishercat's Friend, solve the mystery of a strange charm in Bermewda's Triangle or save the King in the Capital.

As you go through the game you will develop your skills and change the way you fight through items you choose to equip. Do you want to be a knight, mage or assassin? Check out the gameplay walkthrough below and tell us what you think. Cat Quest will arrive on PC on August 8 with arriving on consoles a little later this year. Will you be picking it up?