News: If you want to get a sneak peak at some of what Splatoon 2 is going to offer then check out this special, limited time event.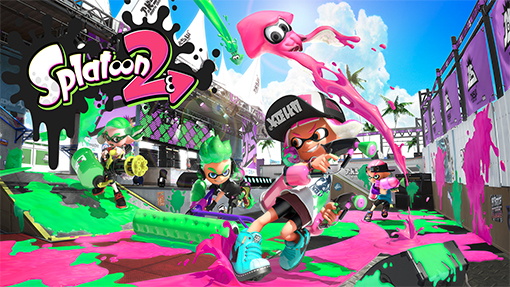 There is a Splatoon 2 "Splatfest" going on right now and it will run until 7 p.m. Pacific / 10 p.m. Eastern. The details from Nintendo's website:

"During the event, you'll be able to choose a side in the game (in this case, Team Cake or Team Ice Cream). When the event starts, every Turf War win you secure will help your cause out. At the end of the event, the winning side will be announced…ending the debate once and for all.

You'll need an Internet connection* to participate. To join, download the free Splatoon 2: Splatfest World Premiere demo here or from Nintendo eShop for the Nintendo Switch™ system. Launch the demo any time to choose your side, submit fresh drawings in-game, and take in the scenic sights of Inkopolis Square. However, you'll only be able to play during the event, so be sure to dive in on Saturday, 7/15 from 3 p.m.—7 p.m. PT.

The Splatfest will allow you to try four different main weapons, including the new Splat Dualies, the Tentatek Splattershot, and remixed versions of the iconic Splat Roller and Splat Charger."

To find the Splatoon 2 Splat Fest on the Switch eShop simply log in to the eShop and do a search for Splatoon 2. It should immediately come up and you will be allowed to download it and then join in on the fun. Which side will you pick?