News: A new studio jumps on the Nintendo Switch train as Drinkbox has revealed that their title Severed is now out.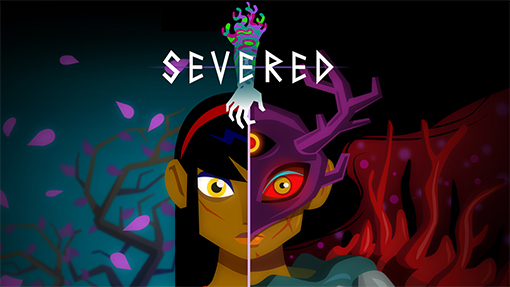 Severed is now available on Nintendo Switch according to Drinkbox. Severed puts players in the role of Sasha, a one- armed warrior who has embarked on a dangerous quest to find her missing family members. During their adventure, players will hack, slash, and swipe their way through nightmarish monsters and uniquely challenging puzzles.

In Severed, players use swipe-based touch controls to solve puzzles, find secrets and battle a host of disturbing monsters including giant floating skull wizards and beasts made of crows. During the journey, players unlock new abilities, ascend an RPG-style upgrade tree, and uncover the mysteries of the dark fantasy universe Sasha finds herself in.

Some of the key features for Severed include:


Take on the role of a heroine in this first person, dungeon crawler-esque adventure


Mysterious highly stylized surreal worlds to explore


Natural motion based mechanics to combat enemies and explore/interact with the world


Nonlinear gameplay gives players autonomy over upgrade paths


Light RPG elements, including spells and items that progressively upgrade the main character


Battle multiple enemies simultaneously, each with their own strengths and weaknesses to discover


Original soundtrack from Juno nominated band Yamantaka // Sonic Titan and kulintang ensemble Pantayo


Take a look at the trailer below and tell us what you think. Will you be picking up Severed for the Nintendo Switch?