News: Square Enix is celebrating an important milestone for Final Fantasy XIV that veterans and newcomers can both enjoy.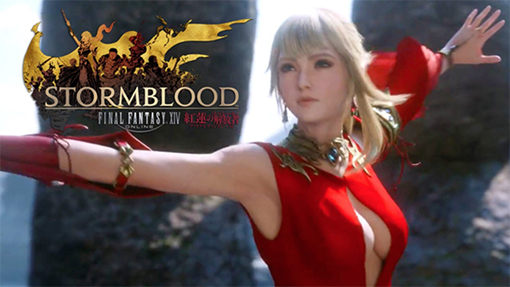 Final Fantasy XIV has hit an important milestone with more than 10 million cumulative players. Square Enix attributes this success largely due to the robust updates that Final Fantasy XIV keeps receiving that gives players new content to explore and enjoy.

This announcement follows the release of the most recent expansion, Final Fantasy XIV: Stormblood, which expands in-game content with two new playable jobs, an increased level cap, and an entrancing storyline that takes players to previously unexplored lands. Content patches following launch also brought the inclusion of high-level raids, enhancements to player jobs, and a number of other new features.

Additionally, this milestone coincides with the release of Patch 4.06 and the start of the annual Moonfire Faire seasonal event. Players can take part in an all-new series of quests, including facing off against Ultros and his uncontrollable tentacles. Triumphant adventurers can obtain event items to ring in the celebrations, including a dyeable Faire version of a popular set of equipment.

The Final Fantasy XIV Free Trial beckons new players to join the millions of adventurers in the realm of Eorzea. The free trial allows anyone to access all available content up to level 35, create up to eight playable characters, and experience the different playable races, classes, and jobs with no restrictions on playtime. New players who wish to experience the free trial may register here: http://sqex.to/FFXIVFreeTrial.

If you go through the free trial and you decide you want to buy the game all editions of Final Fantasy XIV Online, including the FINAL Fantasy XIV: Stormblood expansion, may be purchased through the Square Enix Online Store here: http://sqex.to/FFXIVStore. Do you currently play Final Fantasy XIV? If not, do you plan on giving it a chance?