News: A sneak peek into some of the competitive multiplayer you will find in Destiny 2 when it launches next month.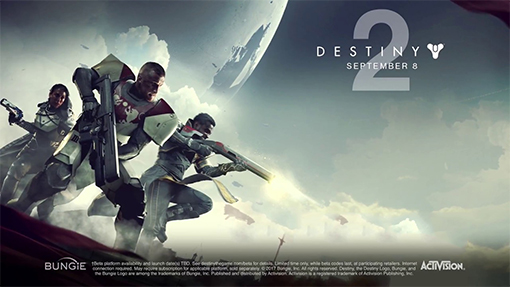 Destiny 2 is set to be released in a little under a month. Earlier today Activision and Bungie released a new trailer showing off some competitive multiplayer for their upcoming shooter. Whether you're conquering the zones in 'Control,' fighting to attack or defend a detonation in 'Countdown,' or outlasting your opponents in 'Survival,' Destiny 2 offers these gameplay modes and more for competitive and casual players alike.

Destiny 2's competitive multiplayer, the Crucible, will feature 4v4 gameplay across all of the modes. A new addition to Destiny 2 is that you will have a HUD that will display information about your opposition such as whether they have any power ammo or whether their super is ready. There will be new maps and modes as well.

In addition to that there will also be clan support in Destiny 2. This will, theoretically, make it easier for you to easily connect and play with others whether it is a group of friends or just some random people playing Destiny 2. Additionally, there will be some custom banners to give your clan a sense of identity as well as in-game rosters.

Another new feature in Destiny 2 is known as "Guided Games." This concept is basically a way for solo players as well as clans to meet up and participate in some of the more challenging content such as Trials and Raids. It sounds like there is going to be a lot to do and play with Destiny 2 and that it will be really easy to do with friends.

Check out the new trailer below and tell us what you think about Destiny 2. Will you be picking it up next month?