News: A plethora of new titles is arriving on Nintendo Switch representing a bunch of different genres.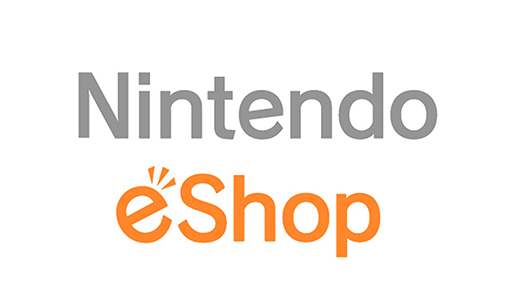 Some new games are now available on the Nintendo Switch with this week's eShop update. Nine new games are either on the eShop right now or will be added over the course of the next few days. The new games on the eShop include the following:

Flip Wars - This tense multiplayer action game will have you stomping to flip over panels—and unwitting opponents. To win, flip the most panels to your color in local battles, online or single-player. The more you flip, the faster you'll move in a mad dash to nab power ups. Increase your flip range, turn invincible, and more across three modes and 12 arenas.

Sonic Mania - 2D Sonic is back in a new adventure. In a celebration of past and future, play as Sonic, Tails and Knuckles as you race through new Zones and fully re-imagined classics, each filled with exciting surprises and powerful bosses. Go head-to-head with players in Competition Mode or play in Co-Op Mode with a friend. Sonic Mania will be available on Aug. 15.

Severed - From the creators of the Guacamelee! game and inspired by classic dungeon crawlers, Severed puts players in the role of a one-armed warrior named Sasha who wields a living sword on her journey through a nightmarish world in search of her family.

Phantom Trigger - The phantom realm brings arcane hexes into a pulsing neon reality, where demons fight in packs and use every trick they have to break your defense. Throw spells and traps mid-combo, ride the edge of control and chaos in this fresh take on action combat. You are your own worst enemy in Phantom Trigger.

Ironcast - Take to the battlefield in Ironcast and prepare for turn-based strategy like you've never seen before. Every decision you make plays a crucial part in deciding your fate, from collecting resources to choosing your next mission. Control a mechanised war machine and lead your troops to victory through a series of challenging battles, trade assignments and survival missions.

Troll and I - Deep in the Nordic wilderness, a teenage boy named Otto is forced to flee his home after a band of brutal hunters rip through his village in search of a mythical creature rumored to inhabit the forest. Now on the run for his life, Otto inadvertently finds and befriends the elusive creature being sought by the hunters. Thus begins the perilous adventure of Troll and Otto. Troll and I will be available on August 15.

ACA NEOGEO The King of Fighters 2000 - Featuring numerous improvements from KOF '99, KOF 2000 also introduces the all-new "Active Striker" system where players can enjoy exciting striker-based battle strategies. Plenty of nostalgic characters from the SNK Universe appear as "another strikers".

Rocket Fist - Rocket Fist is an arena game with crazy robots in chaotic rocket fist battles. Aim against your frenemies and prove your dexterity by killing each other with rocket propelled fists in this frenetic mix of dodgeball and billiards.

You can hold one Rocket Fist at a time and you only get one shot to throw your punch before having to run, hide and dodge to pick it back up. Just like in dodgeball, but with way more rockets! When you're running away you can ninja dash around the arena, and if you're feeling lucky you can try dash-bumping your friends in their faces to steal their rocket.

Rayman Legends Definitive Edition - Demo - Rayman, Globox, and the Teensies are off wandering through an enchanted forest when they discover a mysterious tent filled with a series of captivating paintings. As they look more closely, they notice each painting seems to tell the story of a mythical world. While focusing on a painting that shows a medieval land, they are suddenly sucked into the painting, entering the world, and the adventure begins. The gang must run, jump, and fight their way through each world to save the day and discover the secrets of every legendary painting. The demo will be available on August 14.

Which of these games do you plan on picking up? Tell us what you think below.