News: A new trailer has been released with Lando Norris going for a test drive in F1 2017.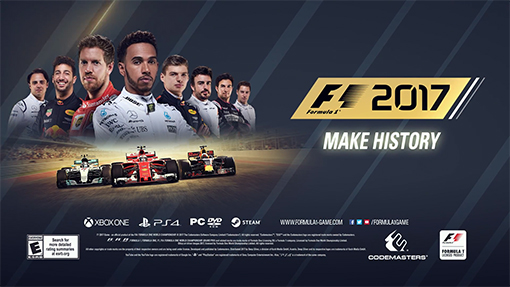 McLaren Young Driver Lando Norris recently test drove a host of his team's classic Formula One cars, as well as the striking MCL32 from this year's championship, in F1 2017, the official videogame of the 2017 FIA Formula One World Championship. Codemasters and Deep Silver have today released a new trailer which showcases Norris taking on the new Japan Short circuit and talking about how each of the cars feel to drive.

The young driver, just 17, recently took part in the official Formula One testing at the Hungaroring, setting the second fastest time behind World Championship leader Sebastian Vettel's Ferrari.

"Getting behind the wheel for the first time was a really great feeling - after my test in the 2017 car in Hungary, I'm happy to confirm that these cars are much faster and more intense to drive, and that really comes across in the new game," commented Norris. "I think people are going to have a lot of fun driving the new breed of Grand Prix car in F1 2017."

He continued, "It was also a really nice experience to get to re-live several chapters of McLaren's past by driving classic cars from 1988, 1991, 1998 and 2008, each representing a world championship success for the team. The 2008 title-winning car has tons of downforce, and is a lot of fun to throw about. The heritage cars are really the icing on the cake."

In addition to all the official teams, cars, drivers and circuits from the current season, F1 2017 features 12 classic cars from McLaren, Ferrari, Williams, Renault and Red Bull Racing. There are also four brand new shortened circuits in Britain, Bahrain, USA and Japan as well as the chance to race around the famous Monaco street circuit at night. F1 2017 releases onto PlayStation 4 , Xbox One and PC via Steam worldwide on August 25th.

If you pre-order or purchase 'Day One' copies of F1 2017 you will have access to the iconic 1988 McLaren MP4/4, as part of the 'F1 2017 Special Edition.' Alternatively, the McLaren MP4/4 car will be available to be purchased at a later date. The eleven other classic cars are available in all editions of the game.

Take a look at the new gameplay trailer below and tell us what you think. Will you be picking up F1 2017?