News: A new Battlefield game has just joined the vault allowing you to experience the game's World War I campaign.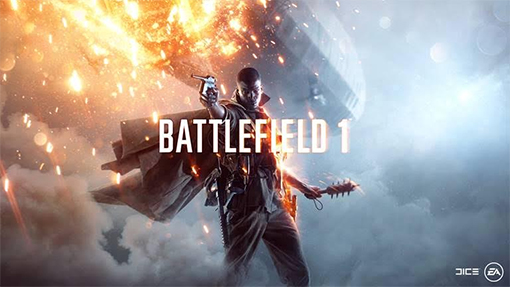 Battlefield 1 is now available to play for free on Xbox One as long as you are an EA Access member. Battlefield 1 takes you across multiple and varied locations in a bid to fight your way through immersive battles. From tight urban fights in a besieged French city, to big open spaces in the Italian Alps and frantic combats in the deserts of Arabia, discover a world at war through an adventure-filled campaign.

In a true multiplayer sandbox experience, take to the skies and engage in high-octane dogfights through treacherous landscapes, or have a battleship obliterating the coast from the sea, and engage in some of the biggest battles ever seen as empires clash for supremacy.

Set against the backdrop of World War 1, witness the birth of modern warfare, as the Great War saw a furious arms race with new machines and weapons created to get the upper hand during the most technologically divergent war of all time. Feel the intensity and immersion as Battlefield 1 takes advantage of this modern arsenal to deliver the experience fans love, but with a fresh and modern twist.

Battlefield 1 features the following:


Epic 64-Player Multiplayer Battles - Squad up with your friends and join in the most epic multiplayer battles in FPS history with up to 64 players. Fight as infantry, lead horse charges or take control of amazing vehicles on land, air and sea, from tanks and biplanes to the gigantic Behemoths.


Experience the Dawn of All-out War - Be a part of the greatest battles ever known to man. From the heavily defended Alps to the scorching deserts of Arabia, war is raging on an epic scale on land, air and sea as you witness the birth of modern warfare.


No Battle is Ever the Same - Dynamic weather and intuitive destruction create an ever-changing landscape. Make your mark on the world with earth-shattering destruction, whether you're blasting craters in the ground with artillery strikes or ripping apart walls with gunfire.


Push the Frontline in Operations - Take part in a series of inter-connected multiplayer battles spread across multiple maps in the new Operations. Attackers must break through the lines of defenders, and push the conflict onto the next map.


Massive Behemoths - Pilot some of the largest vehicles in Battlefield history. Rain fire from the sky in a gargantuan Airship, tear through the world in the Armored Train, or bombard the land from the sea in the Dreadnought.


War Stories from the Far Edges of the World - Discover a world at war through an adventure-filled campaign that captures the variety of a global conflict through the eyes of several different characters all united by this first modern war.


Do you plan on playing Battlefield 1 now that it is in the EA Access vault? Tell us what you think below.