News: A new television spot will begin airing this weekend during college football but we have the extended version for you to watch right now.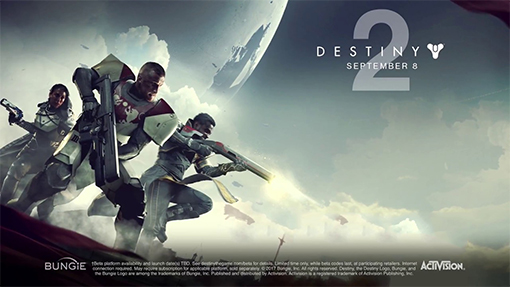 Activision, Bungie, 72andSunny, RSA Films, and Framestore have come together to create a blockbuster live-action trailer for the global launch celebration of Destiny 2, a first-person action game, and the evolution of its award winning, internationally acclaimed predecessor, Destiny.

The two-minute live-action spot, "New Legends Will Rise," depicts Destiny 2's heroic character, Cayde-6, as he rallies three Guardians into a battle to defend Earth against the invading Red Legion. The spot is directed by Kong: Skull Island Director, Jordan Vogt-Roberts, and set to 'Sabotage' by Beastie Boys.

Destiny 2 is available worldwide on Sept. 6 for PlayStation 4, Xbox One, and Oct. 24 on PC and is the first non-Blizzard game to be offered digitally via Battle.net, Blizzard Entertainment's online gaming service.

The 60-second "New Legends Will Rise" live action film debuts on network television, Saturday, Sept. 2, in the College Football game between the University of Alabama and Florida State University. We have the extended version for you to check out though so be sure to watch it and then tell us what you think. Are you going to be picking up Destiny 2 when it launches next week?