News: A nice variety of games has just arrived on the eShop for the Switch that should appeal to a wide range of gamers.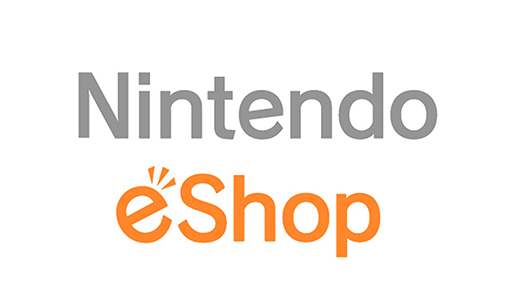 A plethora of new titles has either hit the eShop on the Switch or will arrive over the next few days. There are six new games that are being added with some classics as well as some new titles. The game's that are being added include the following:


Lichtspeer: Double Speer Edition - In a land filled with Penguin Vikings, Wurst Zombies, and Hipster Ice Giants, survival is an art. Fortunately, an ancient champion with an elegant weapon has been summoned to please the Gods and restore balance to the universe.
Grab your lightspear, become a Germonaut, and traverse lands straight out of Germanic myths. Survive with style and expand your powers to fight for the glory and amusement of the almighty Gods.


Double Dragon 4 - The story picks up after the elimination of the Black Warriors in Double Dragon II. Experience all-new action with the original old-school graphics. Use the art of Sou-Setsu-Ken to rescue the kidnapped Marian. Plus, new enemy characters including ninjas, karate masters, and sumo wrestlers, none of which have been seen in Double Dragon before.


The Bridge - The Bridge is a logic puzzle game that forces you to reevaluate your preconceptions of physics and perspective. It is Isaac Newton meets M. C. Escher. Manipulate gravity to redefine the ceiling as the floor while venturing through impossible architectures. Explore increasingly difficult worlds, each uniquely detailed and designed to leave you with a pronounced sense of intellectual accomplishment. The Bridge exemplifies games as an art form, with beautifully hand-drawn art in the style of a black-and-white lithograph.


ACA NEOGEO Blue's Journey - "Blue's Journey" is a side-scrolling action game released by SNK in 1991. In order to save the planet Raguy from the invasion of the Daruma tribe, the hero Blue must fight using leaves, boomerangs, and a variety of other weapons along with his special ability to change his body size. The branching stages allow you to enjoy the game again and again.


NeuroVoider - NeuroVoider is a twin-stick shooter RPG set in a cyber futuristic world about brains shooting around evil robots with nuclear rocket launchers. Battle through the horde of vigilant robots, boost your character with the smoking remains of your victims, and defeat the master NeuroVoider to end this eternal war. Play it coop with up to 4 friends, or go alone in an adventure of hack'n'slash rampage, with a pinch of rogue-lite, and some permadeath.


Physical Contact: 2048 - Physical contact: 2048 is a casual but head-minded game that aims at higher values by coalescing the same blocks in the region. For better grades, polite operation is necessary. It is a game series where two people can play against each other. Any two partners, including parents, friends and lovers are suitable. Because it is simple and has rules that everyone knows, you can enjoy the game immediately. If you use the handicap function, you can level the playing field. Because the match times are short, you can play anytime and anywhere whenever you feel like it. Of course there is also a single-player mode.


Which of these games will you be buying? Will you go with a classic like Double Dragon IV or try a newer title like NeuroVoider? Tell us what you think below.