News: A big patch has just been released for Agents of Mayhem fixing a plethora of problems that was plaguing the game.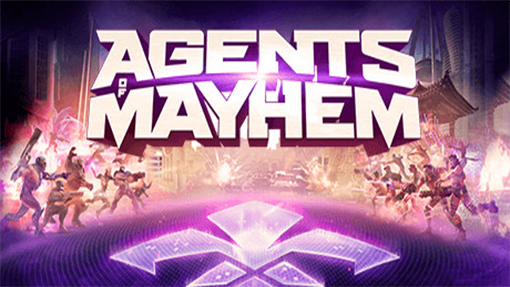 Deep Silver has revealed that a massive new update is now available for Agents of Mayhem. If you have your consoles set up to automatically update titles then it should have been downloaded for you last night. If you download updates manually then prepare for the update the next time you try and launch the game. This new Agents of Mayhem update fixes a lot of glitches in the game and even adds in a new feature I greatly appreciate. This new feature is that crystal shards will show up on the city map making it much easier to find them. There are a couple of caveats to this though. The first one is that you need to have bought this ability on the Ark. I believe you can upgrade your Ark to use this ability when your Ark hits level 16. Once you purchase this ability then the crystal shards will appear on the map in whatever area you are in. Unfortunately they all just don't appear on the map, once you are done in one spot you'll have to move to the next to see if any show up there. I greatly appreciate that Deep Silver has put this into the game but I would have preferred them just put them all on the map at once.

In addition to that there have been a number of fixes. We have some of them listed below with the full list being available on Deep Silver's Agents of Mayhem site. Some of these fixes include the following:

General Mission Fixes


Fixed issue with dungeon doors not opening when mission objective updates


Fixed rare inability to load more than one mission in mission replay


Fixed enemy and vehicle spawning issues in missions


Fixed infinite load that could occur if player warps to ARK using Hub Menu while driving at high speeds during an Agent Personal mission


Specific Mission Fixes


ARK Tutorial - Fixed issue where player could incorrectly receive resources for Gutterball Tech multiple times


Heaven Sent 1 - Fixed issue where player could spawn multiple Legion vehicles by leaving planetarium and then returning


Star Power 1 - Fixed issue preventing player from progressing if they leave the room without hacking


Firing Squad Team Mission - Fixed missing indicators if player completes Damocles 4 before starting the team mission


Misc Gameplay and Other Fixes


Fixed missing and broken navmesh issues in the open world


Fixed an issue that prevented the final enemy from spawning in the Relic's Trading Post gameplay


Fixed issue with Gravity Dominators failing to complete if player destroyed the core before a boss cameo


Fixed game freezing when controller is disconnected during a Legion dungeon exit transition


Progression and Balance Changes and Fixes


Guaranteed contract found in every Large Chest


Changed rewards for mission replay


Balance change in Hollywood's personal mission


Added chests to temple area


These are just some of the changes that were made with the latest patch. If you want to see the full list, click here. There is still the "Hardcore Gamer" achievement/trophy that is glitched for a lot of people though. The development team has said they will address that with the next patch. So, hopefully, that shows up in the near future. Personally speaking that is one of the only achievements I still don't have and it is really annoying.

What do you think about Agents of Mayhem? Have you been playing it? If not, do you plan on picking it up?