News: Take a first person puzzler adventure in a sentient corn field with a cranky robot Russian teddy bear and you get Maize.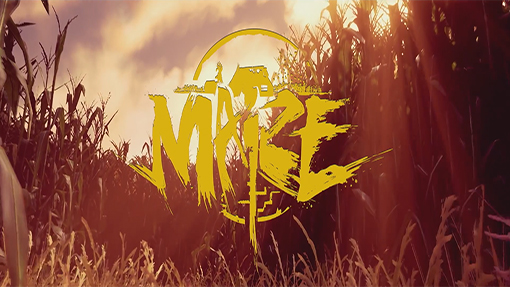 Maize launches today on Xbox One and PlayStation 4. Maize is an insane corn-fueled first person puzzler adventure. To celebrate this achievement there was a Q&A session with Finish Line Games and Vladdy, one of Maize's colourful cast of characters, for their thoughts on the launch.

Vladdy: You mean hero. Vladdy is game hero.

Finish Line Games: Well, technically the player's the hero.

Vladdy: Is player star in front of camera? NO. Does player have strong robot arm? NO. Player only walk around. Vladdy. Vladdy does all the talking. Vladdy is hero. Idiots.

FLG: Uh… that's not the definition of first-person. The player's the one behind the camera. And now they're moving with a controller. It's safe to say they're in control.

Vladdy: Camera is always on Vladdy. But of course Vladdy very charming.

FLG: (shaking heads) Ignore him. We try to. We couldn't be more excited to see MAIZE making it's way onto PlayStation 4 and Xbox One today. The story's perfectly suited for the couch and-

Vladdy: Yes. This Vladdy's story. Lazy console gamers on couch will laugh at idiot corn and cheer for Vladdy. They want to be Vladdy, but not even console allow that.

FLG: (shaking heads, again) We're proud of the absurdity of the adventure and we worked hard to create authentic sentient corn-

Vladdy: Corn look silly. They are idiots.

FLG: As you can see, it's not exactly easy living with Vladdy. He said it was only temporary--

Vladdy: Vladdy work odd jobs on side to pay for world travels so Vladdy out of hair. Vladdy not even get royalty cheques!

FLG: Yeah, maybe we can cut that last part. Probably not the best note to go out on. We do have a launch trailer, though. You should definitely check that out to get in the mood for some good old fashioned adventuring.

As a limited time offer PlayStation Plus and Xbox Live Gold members can get 25% off of Maize. That brings the normal price of $19.99 down to $14.99 for two weeks. Check out the launch trailer below and tell us what you think. Will you be picking up Maize?