News: Try out Square Enix's newest RPG and give your feedback ahead of the game's release in 2018.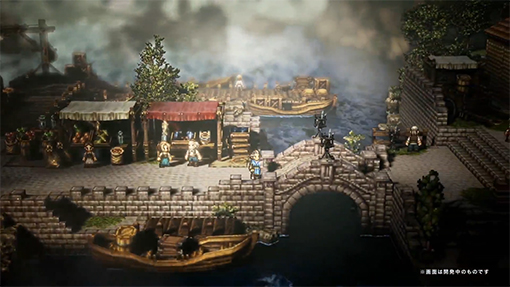 Project Octopath Traveler is going to be released in 2018 for the Nintendo Switch but you can get a sneak peek right now. During the Nintendo Direct video conference that took place today Nintendo revealed that a demo for Project Octopath Traveler is now available to download on the eShop. The development team at Square Enix that is making Project Octopath Traveler is the same team that worked on I Am Setsuna, also on the Nintendo Switch.

Unfortunately Square Enix is still being pretty tight lipped about what we can expect from this game. We'll know a little bit more after going through the demo but we probably won't get a substantial amount of information until 2018, closer to the game's release.

Until then download the demo that is now available on the Switch eShop and tell us what you think about Project Octopath Traveler. Will you be picking up this game when it launches on the Nintendo Switch in 2018?