News: A new action platformer is now available where you can switch between three different classes.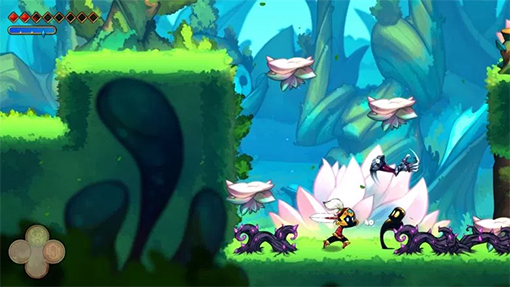 Pankapu is now available on Xbox One, PS4 and Steam according to Playdius and Too Kind Studio. Pankapu is a colorful action platformer in which you can transform freely from Warrior to Archer or Mage. Switch wisely between your three Aegis and master them in order to fulfill your destiny and defeat Gangreyn, the Prince of Nightmares.

Told in the manner of a fable read to a child, the game has two levels of reading: the story of Pankapu, epic and naïve in the DreamWorld, and the one about Djaha'rell's life, in the real-world, dark and tragic.

Some of the key features for the game will include:


Float, aim and strike! Switch between Aegis in real time to avoid traps and defeat your enemies.


Infuse your weapons with the power of Dreams and unlock more than 35 skills.


Reveal your true power by facing huge bosses.


Collect all the hidden Mudjins and discover Djaha'rell's full story.


Listen to the oniric OST of Ganae and Hiroki Kikuta.


Take a look at the trailer below and tell us what you think. Pankapu will also be coming to the Nintendo Switch at a later date. Will you be picking this game up?