News: A plethora of titles is arriving over the next few days with a nice mix of genres where everyone should be able to find something they like.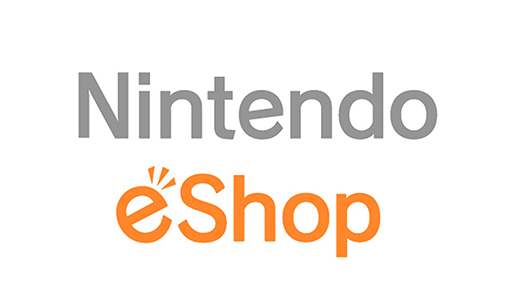 Games keep arriving on the Nintendo Switch in a rapid fashion and this week is no exception with nine new games appearing on the eShop over the next few days. The games arriving over the next week represent a nice mixture of different genres. There should pretty much be something for everyone with this collection of titles. The games arriving on the eShop include:

Pokken Tournament DX - Take direct control of one of more than 20 prized Pokémon fighters to defeat other Pokémon in arena fights. Call upon Support Pokémon to assist in the fight, then unleash your Pokémon's unique Burst Attack to climb atop the ranks. With new modes and new ways to battle with friends, this is your chance to become champion of the Ferrum Region. The Pokkén Tournament DX game will be available on Sept. 22.

SteamWorld Dig 2 - The SteamWorld Dig 2 game takes you on a platform mining adventure. When an old trading town is struck by mysterious earthquakes, it's up to a lone steambot and her unlikely companion to uncover what trembling terrors lie beneath. Dig your way underground and explore vivid worlds riddled with treasure, secrets and traps.

Flip Wars (Software Update) - Fans that are enjoying the multiplayer fun of Flip Wars can now enjoy a free update. Once downloaded, the update adds a new stage, new mechanics, local wireless multiplayer, Class Matches and a new online battle mode.

Lego NinjaGo Movie Video Game - Play as your favorite ninjas, Lloyd, Jay, Kai, Cole, Zane, Nya and Master Wu to defend their home island of Ninjago from the evil Lord Garmadon and his Shark Army. Master the art of Ninjagility by wall-running, high-jumping and battling the foes of Ninjago to rank up and upgrade the ninja's combat skills. Only in the Lego NinjaGo Movie Video Game will you experience the film across 8 action packed locations each with its own unique Challenge Dojo. And with the Battle Maps, play against friends and family in competitions for up to four players.

Dragon Ball Xenoverse 2 - Become a Time Patroller in order to preserve Dragon Ball's history in this unprecedented experience. You are the protagonist! Stand with Goku and his friends as you battle a new enemy that has been warping Dragon Ball's history. Fight alongside famous fighters from Z, Super, GT, and more, including movie-only characters like Turles, Broly, and Janemba, the mysterious Masked Saiyan, and many others.

Sine Mora EX - Sine Mora is a side-scrolling shoot'em up that provides a unique challenge, where time is the ultimate factor. Mixing classic shooter sensibilities with contemporary presentation, Sine Mora is a gorgeous shoot'em up offering both a Story Mode that weaves an over-the-top tale and an Arcade Mode that provides deep, satisfying gameplay to challenge fans of the genre. With many ways to manipulate time, Sine Mora features over 50 weapon combinations to complete each beautiful stage that fits to the player's skills with scaling difficulty. Soundtrack composed by Akira Yamaoka and featuring boss designs by Mahiro Maeda.

ACA NEOGEO Art of Fighting - Ryo Sakazaki and Robert Garcia fight against numerous enemies to to free Yuri Sakazaki who was kidnaped by a mysterious person.This game was known as an ambitious title when it was first released via the introduction of spirit gauge and representation on characters of the damage received by the enemy.

Arcade Archives Mario Bros - Mario Bros. features two plumbers, Mario and Luigi, having to investigate the sewers of New York after strange creatures have been appearing down there. The objective of the game is to defeat all of the enemies in each phase. The mechanics of Mario Bros. involve only running and jumping. Unlike future Mario games, players cannot jump on enemies and squash them, unless they were already turned on their back. Each phase is a series of platforms with pipes at each corner of the screen, along with an object called a "POW" block in the center. Phases use wraparound, meaning that enemies and players that go off to one side will reappear on the opposite side. Arcade Archives Mario Bros will be available on September 27.

Thimbleweed Park - Welcome to Thimbleweed Park. Population: 80 nutcases. A haunted hotel, an abandoned circus, a burnt-out pillow factory, a dead body pixelating under the bridge, toilets that run on vacuum tubes... you've never visited a place like this before. Five people with nothing in common have been drawn to this rundown, forgotten town. They don't know it yet, but they are all deeply connected. And they're being watched.

Soldam: Drop, Connect, Erase - The game has been refreshed with updated graphics and gameplay, but retains its arcade charm with its catchy music and unique style that have been fan favorites for many years. Players rotate and drop the Soldam fruits to match colors. Keep connecting the same colored Soldam to form an entire row and erase. Use flanking methods to change the colors of previously dropped Soldam to your advantage. Strategize your next move and maximize that score.

Which of these titles jumps out at you the most? Will you play Mario Bros when it is released next week? How about Thimbleweed Park or Dragon Ball Xenoverse 2? Tell us what you think below.