Previews: Microsoft asked us to take an early look at a small portion of the next Forza Motorsport game from Turn 10 Studios.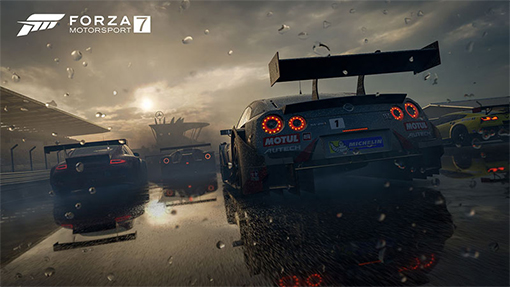 We recently attended a preview event for Microsoft's upcoming racing title, Forza Motorsport 7. At the event it was running on Xbox One X dev kits and doing a great job showing off some of the power of Microsoft's new machine. Turn 10 has had the racing genre on lock down for many years and it looks like it will continue with Forza Motorsport 7. Running in native 4K and a smooth 60fps, Forza Motorsport 7 will be one of the most beautiful titles that will hit the market in 2017. The preview build that we played ran buttery smooth and demonstrated that it will indeed be the title you want to show your friends to display the early power of the Xbox One X.
During my brief playtime with Forza Motorsport 7 I noticed a number of things. First was the dynamic weather. I could be racing on a track that was bright and sunny but by the time the race was over it could be raining. Depending on how long it was raining during that race puddles would develop and change, dynamically altering the race track and how I would come screaming around those turns in my car.
Before I started racing I noticed there was a brand new campaign with the Forza Drivers Cup, where you will battle thousands of Drivatars to try to earn trophies and championships. Obviously I only got to participate in a few races here but I was able to see a bit of the progression and the different car classes within each racing category. I could easily see someone spending hundreds of hours if they want to try and do everything in this game.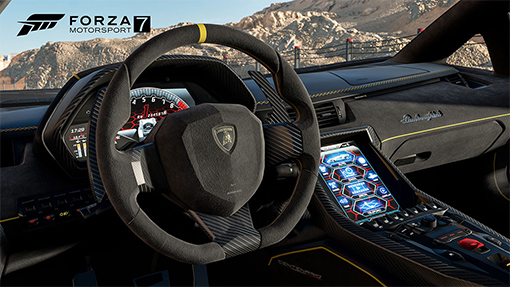 Forza Motorsport 7 will allow you to collect and drive more than 700 cars. There are 30 racing environments and Turn 10 has said that no two races will be exactly the same due to the dynamic weather system and the conditions changing on the track.
It should also be noted that this should be the most accessible Forza Motorsport yet. If you are a hardcore fan you can still turn off assists and do whatever you want to give yourself a challenge but if you are a newcomer to the series or simply a casual fan, there will be new Assists and Mods designed to help you out so, hopefully, everyone can enjoy Forza Motorsport 7.
Forza Motorsport 7 arrives next month and if our brief time with the game is any indication it is going to be another masterpiece from Turn 10 Studios. The demo is available on the Xbox marketplace so be sure to download it and try it out for yourself. Be sure to check out the launch trailer below as well.