News: The next chapter in the Danganronpa series is now available with a new cast of characters.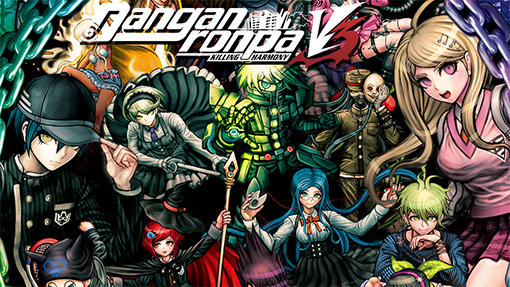 Danganronpa V3: Killing Harmony is now available on PlayStation 4 and PlayStation Vita. This new Danganronpa adventure is the biggest episode yet. Set in a "psycho-cool" environment, a new cast of 16 characters find themselves kidnapped and imprisoned in a school. Inside, some will kill, some will die, and some will be punished. Reimagine what you thought high-stakes, fast-paced investigation was as you investigate twisted murder cases and condemn your new friends to death.

Some of the key features for Danganronpa V3: Killing Harmony include:


A New Danganronpa Begins - Forget what you thought you knew about Danganronpa and join a completely new cast of Ultimates for a brand-new beginning.


Murder Mysteries - In a world where everyone is trying to survive, nobody's motivations are quite what they seem. Use your skills to solve each new murder or meet a gruesome end.


Lie, Panic, Debate! - The world is shaped by our perception of it. Fast-paced trial scenes will require lies, quick wits, and logic to guide your classmates to the right conclusions.


New Minigames - Between the madness of murdered peers and deadly trials, enjoy an abundance of brand-new minigames.


Finally, NIS America highly recommends any streamers and/or content creators to not stream beyond Chapter One for the sake of players who have not played the game yet. If content creators include spoilers in their stream or video content, please let your audience know and be aware of spoilers.

Check out the launch trailer below and tell us what you think. Will you be picking up Danganronpa V3: Killing Harmony?